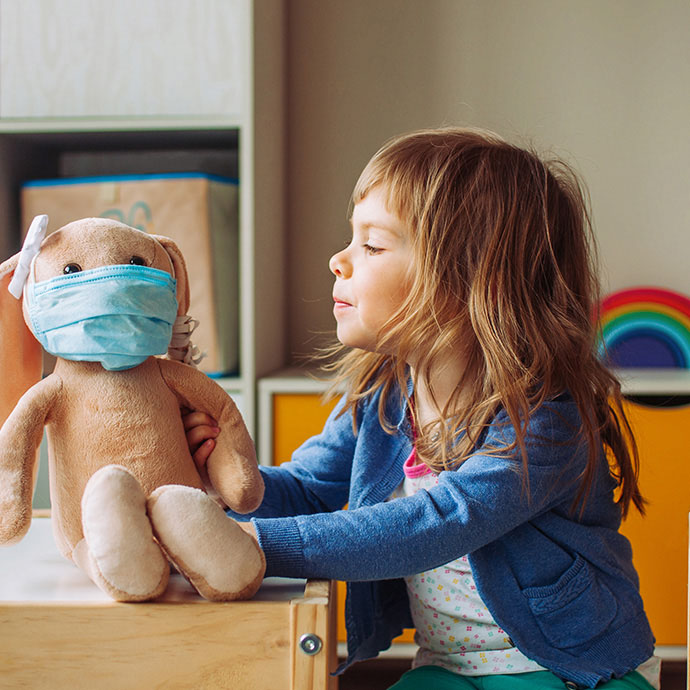 Family Network Steering Committee
Family Network Steering Committee
Carrie Costello
Carrie Costello is the Implementation Support Coordinator for The Center for Implementation (TCI). She is a graduate of the University of Victoria BFA program and came into research after her middle child was diagnosed early in life with a profound intellectual disability. She has been a parent partner in research on over 15 projects and is the primary co-investigator on two of these research studies. She specializes in facilitating conversations with children and youth.
In her work with parents and youth, the most common complaint about research is how long it takes to actually make stuff happen. She is passionate about finding ways to put the research into action. Before joining TCI, Carrie worked in patient engagement at the Children's Hospital Research Institute of Manitoba and the CHILD-BRIGHT research network (which she is still involved with). She won the Frank Gavin Patient Engagement Leadership Award and the Made With Patients Rising Star award for her work. Carrie is also an award-winning playwright for young audiences and an avid puppeteer.
Tasha Ellis
Tasha is delighted to join the Family Network Steering Group, to combine her professional experience as a board member, career counselor and HR consultant, with her personal experience as a mom of three young daughters who have required support from medical and allied health professionals. Tasha's passion for advocacy and solutions-focused approach to tackling challenges have inspired her recent return to law school.
Sydney Graham
Sydney Graham has worked in healthcare for over 29 years. Her expertise is in teaching both providers and patients (and families) how to effectively partner for better quality, safety, improved outcomes, as well as creating better partnerships, enabling families to be participants and co-designers of care. Sydney has worked with Hospitals, Government Agencies, Community Care, Academia, Research, Non- Profits and with patients and families. Her professional work is driven by her years of extensive lived experience.
Sydney is passionate about supporting families with Addiction and Mental Health. She is a Peer Support Manager for Families for Addiction Recovery (FAR) Canada, supporting and teaching skills to empower families. Sydney also assists FAR in addressing the drug policy and health laws, Stigma, and accessible, evidence-based, timely care.
She is a Certified Counsellor as well as a Cognitive and Dialectical Behaviour Skills Trainer.
She is also a member of:
Ontario Family Caregiver Advisory Network (Board Member)
The Global Patient and Family Advisory Board, The Beryl Institute, U.S.
Patient Partner at OntarioMD
Kate Guzzo- Foliaro
In a world where change is paramount, Katherine proudly embraces the role of an advocate, embodying empathy and compassion. Above all, her journey as a mother to two remarkable children with neuro divergencies has become the cornerstone of her unwavering advocacy and dedication, framing her passion through the lens of lived experiences. Fueled by a relentless pursuit of positive transformation, she recently achieved academic excellence, graduating with a Master's degree in Social Justice (cum laude) and specializing in the dynamic field of disability studies. Complementing her academic achievements, she honed her expertise through participation in esteemed programs such as the Family Engagement in Research and Leadership FER programs, offered by McMaster University.
Professionally, Katherine immerses herself in the realm of research, where she has served as a clinical research assistant at MICYRN and currently thrives as a research analyst at Kinark Child and Family. By actively exploring the realms of neurodiversity, language use, and the empowerment of families, she contributes to the ever-growing body of knowledge in these vital areas. Beyond her professional pursuits, she takes great pride in actively engaging with and serving her community on various boards, committed to amplifying the voices of families residing in rural, remote, and underserved Northern communities and ensuring they receive the support and empowerment they rightfully deserve.
Katherine serves on:
Child-BRIGHT: clinician hub
EarlyOn Children's Development
Thrive Children's Development
Autism Ontario
Family Engagement in Research
Carla Lummerding
A mom to a 5-year-old NICU and tubie graduate as well as having a spinal cord injury herself, she calls Grande Prairie, Alberta, home. Carla has worked for the past 4 years on the Pediatric Eating And Swallowing (PEAS) project with Alberta Health Services (AHS) as a family advisor on the Roles & Implementation Working Group, author of key sections on the "For Families" content on the PEAS website, and reviewed many handouts. She is a Peer Mentor with Alberta Children's and Stollery Hospitals, sat on the Stollery family advisory committee for NICU FACT and has attended virtually a few Feeding Matter's International Pediatric Feeding Disorder (IPFD) and Children's Healthcare Canada conferences. Carla is inspired to give back to the medical community to help other families. Her work experience was running a local children's non-profit with a focus on injury prevention and safety awareness and currently owns a home logo and promotional business, with her masters in advertising. When Carla is not running her little one to school and dance classes, working in her business or volunteering, she enjoys swimming, camping, and gardening.
Anita Simon
Anita Simon holds a PhD in Nutrition and Physiology from the Semmelveis Medical University and a Masters in Science from University of Alberta and has over 20 years' experience in health management, research and education from all sectors: academia, industry, government and non-profit organizations. Her personal journey navigating and accessing mental health care services for her 11 year old daughter led to her experience first-hand many of the mental health care challenges facing our youth and to shift her efforts towards advocacy and the community.
Anita co-founded the community nonprofit organization, Calgary Silver Linings Foundation, to expand care for those suffering from eating disorders and currently serves on: Family Steering Committee of Children's Healthcare Canada, Albertans for Health Research Council, the Family Eating Disorder Advisory Council for Alberta and the Child and Youth Mental Health group for Imagine Citizens Network in Alberta. Her deepest wish is for all youth to thrive and reach their full potential and to be a catalyst for positive health reform so youth and their families have equitable, compassionate, culturally sensitive, quality health care when and where they need it.
Pam Thomson
Pam is a proud mama of 3 and resides in Calgary, Alberta. In 2014 when her second child was born prematurely with complex medical needs, Pam's life quickly changed as she was thrown into a world she wasn't familiar with. Through that experience, Pam was asked to become a peer mentor volunteer at the Alberta Children's Hospital (ACH) and since then has developed a passion for patient and family centred care, the value of sharing the lived experience and supporting families who are beginning a journey with a medical child. Pam was a part of the ACH Family Advisory Council from 2017-2023, serving as the co-chair for 3 years. She also sits on many other committees and has several volunteer roles including a member of the Alberta Health Services (AHS) Maternal, Newborn, Child and Youth (MNCY) Strategic Clinical Network, Canadian Premature Babies Foundation, the ACH NICU Parents in Partnership Care Committee and is an integral part of the ACH Family to Family Connections program.
When she's not busy with her kids and passions above, Pam loves spending time with family and friends, trail running, getting out in nature and works full time.
"Alone we can do so little, together we can do so much" - Helen Keller