In this section, you will find resources related to the development and delivery of the Navigator Program at CHEO.
Resources, including job descriptions, tools, media, and more are meant to guide the development of your own program. Use our tools and create your own to reflect your unique environment.
Program Description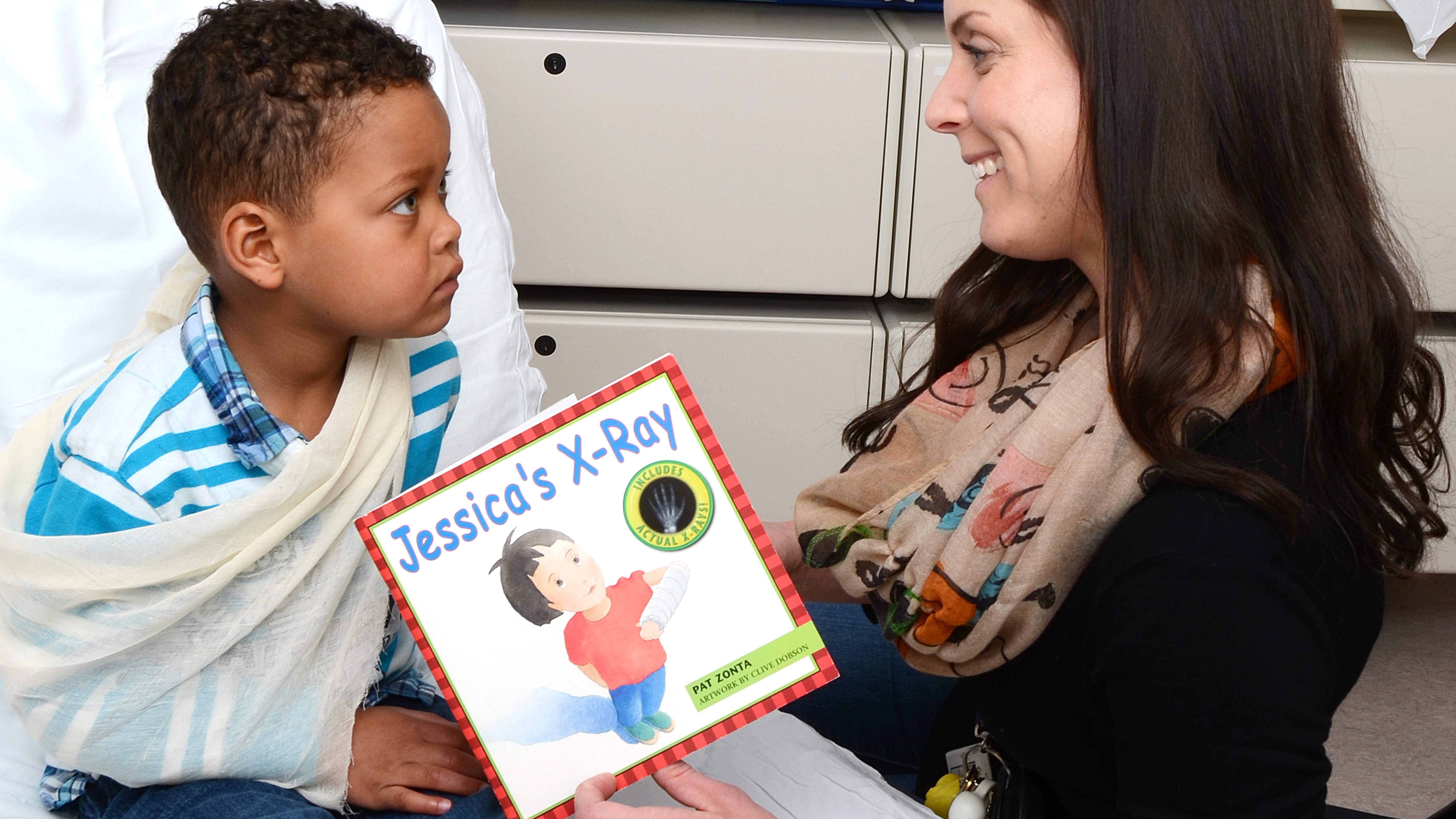 CHEO Navigator Program Website
The CHEO Navigator Program provides non-medical supports to help parents and caregivers caring for children with complex medical needs.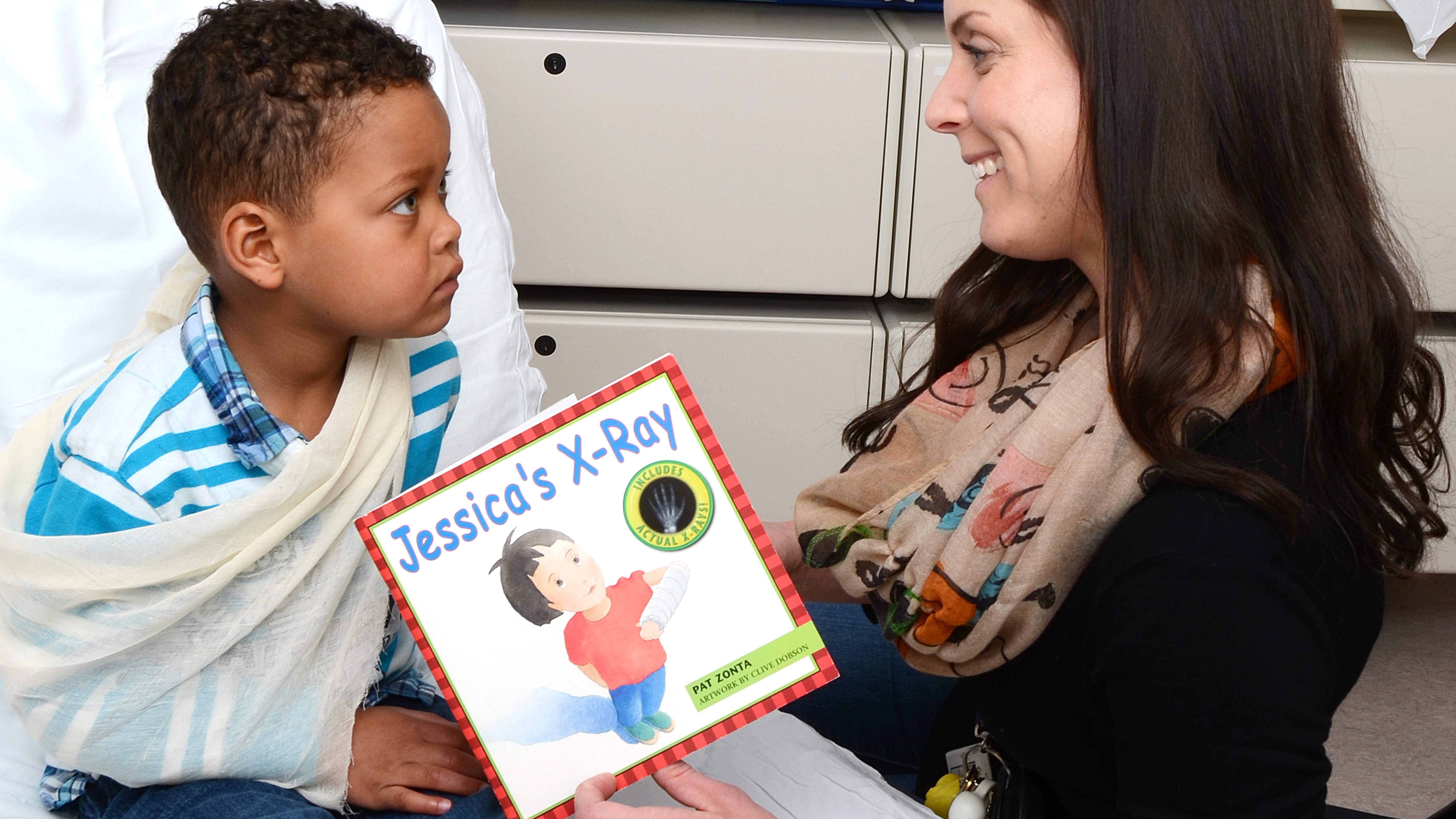 Welcome to the CHEO Navigator Program
This flyer explains the Program Pillars, what parents can expect and how to apply to the program.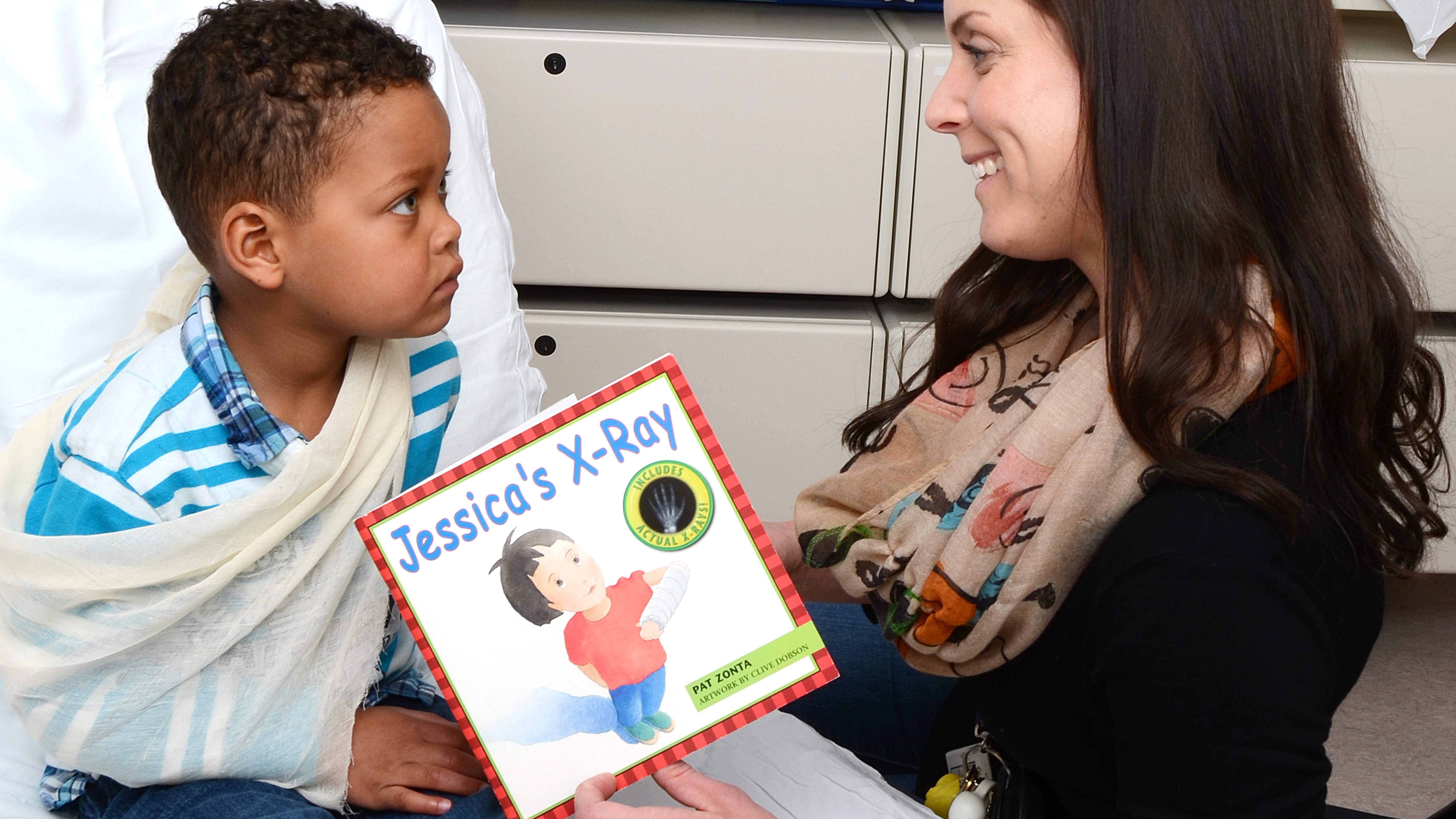 CHEO Navigator Program Promotional Poster
Specific enrollment information for families and caregivers of children with complex medical needs.
CTV News clip - Connecting families to much needed resources.
CHEO Navigator Program promotional video
Gaps and Challenges
Major Challenges for Parents of Children with Medical Complexities
This document, created in February 2018, outlines the major challenges parents experience when caring for their child with medical complexities. It includes personal health, isolation,financial, childcare, education, employment and more.
Human Resource Needs
Navigator Role Differentiation
This chart, developed by CHEO and the Pinecrest-Queensway Community Health Centre illustrates the roles of the System Navigator and the Parent Navigator and where there is cross over.
Social Worker Job Description
DEPARTMENT: Navigator Program
TITLE: Social Wroker: Navigator Program
IMMEDIATE SUPERVISOR: Manager
REPORTS TO: Director
JOB DESCRIPTION
The Navigator Program is a 5 year federally funded program to help address a critical gap in support for parents, pioneering effective non-medical support mechanisms to allow the parents/caregivers of children with medical complexity to succeed and thrive. By providing parents dedicated, expert resources focused on addressing the social, emotional and economic costs of caring for a child requiring complex medical care, the Navigator Program will be pioneering an expanded, holistic and best practice approach to support parents in there caregiver role.
The program is based on three pillars: 1) System Navigators: supporting parents in navigating the systems outside healthcare (parents mental health supports, reducing social isolation, employment, family and social life etc.) 2) Parent Navigator, parents providing parents peer to peer support and lastly 3) Knowledge Navigator: establishing best practice guidelines and online resources to support parents, employers and professionals to effectively support parents.
POSITION SUMMARY The incumbent will be responsible for providing support and system navigation to parents and to families referred to this program. The role will also implementing the Navigator model, working in partnership with community organizations and Parent Navigators to assess the needs and gaps, establish best practices and build tools and resources and community capacity to ensure families are well supported in there their journey to care for their medically complex children.
RESPONSIBILITIES
Provide system navigation support to parents and caregivers of children with medical complexity.
Provide counselling and support to families by offering ongoing individual, family and group counselling,crisis intervention and/or conflict resolution related to being a caregiver.
Provide assistance and support with respect to linking and accessing needed services.
Work closely with the interdisciplinary community teams and parent navigators to provide continuity of carefor patients between visits.
Work in various settings and environments in order to support parents and caregivers where they requireinterventions (home, school, work place, community organizations, etc.)
Conducts comprehensive psycho-social and family assessments by methods such as interviewing thepatient and family, obtaining relevant information, gathering social data regarding the patient and family andformulation of assessment and plan of intervention, in accordance with professional practice standards andclinical policies.
Support other professionals who are working with families/caregivers to create awareness and build capacitywithin the larger support system network.
Plan support or outreach group/network for families, build on partnerships to grow community supportnetwork, advocate for access to supports and assist with system navigation (individual and populationbased).
Build capacity of community to better support parents of medically fragile children and youth.
Develop and provide education, tools and resources and help guide and support professionals who areworking with families/caregivers.
Maintains current knowledge on evidence based practice by such methods as reviewing literature,consulting with clinical and community experts in the field, evaluating clinical practice and participating inprofessional development activities in order to improve care through new practices.
Performs administrative tasks by maintaining clinical documentation, progress notes, workload statistics andupdating health records in accordance with established standards.
Flexible working hours and availability
Carries other responsibilities as assigned.
QUALIFICATIONS
Police Record Check (PRC) (Essential)
University Degree in Social Work (Essential)
Master's Degree (Preferred)
Demonstrated leadership skills (Essential)
Demonstrated expertise and knowledge about the impact of chronic stress and complex illness on the family unit (Essential)
Minimum 5 years' experience working with parent/caregivers in a community setting (Preferred)
Demonstrated ability work independently (Essential)
Demonstrated ability to conduct comprehensive psychosocial assessment (Essential)
Demonstrated ability to plan, organize and prioritize work (Essential)
Demonstrated ability to work collaboratively and effectively in an inter professional environment with co-workers, physicians, clients and their families and external agencies (Essential)
Well-developed communication, presentation and group facilitation skills (Essential)
Knowledge base of public, private and voluntary community resources to support parents/caregivers (Essential)
Previous experience brokering social support services between agencies (Essential)
A driver's license and car (Essential)
Advanced knowledge and experience in Social Media and technology to enhance team communication (Preferred)
Fluency in both English and French (Essential)
Parent Navigator Job Description
Position Title: Parent Navigator
Program:
Department:
The Navigator program aims to help parents who are caring for a child with complex medical needs by providing support to minimize the social, emotional and economic impacts of caring for their child. Through peer support and system navigation, parents/caregivers will be connected with key services and resources. The program is funded by the Government of Canada's Social Development Partnership Program, and Pinecrest-Queensway Community Health Centre works with the Children's Hospital of Eastern Ontario to provide this program.
ROLE
The Parent Navigator who has experience raising a child with complex medical needs; as defined as child with:
Multiple medical issues (that may or may not have an overriding diagnosis), and/ormultiple specialty teams involved in care.
A chronic condition that requires ongoing, frequent or time consuming medicalinterventions, including 24 hour management of care.
The Parent Navigator will empower, coach and help parents/caregivers caring for a child with complex medical needs leverage existing resources. Working closely with the System and Knowledge Navigators, the Parent Navigator will link the family to supports with the objective of enhancing the well-being and resilience of the whole family.
Reporting Relationship: This position reports to the Director who reports to the Chief Executive Officer.
POSITION RESPONSIBILITIES
Peer-to-peer & Knowledge Sharing

Provide the unique perspective of a parent who has lived experience caring for a child with
complex medical needs
Respond to enquiries and referrals from individuals.
Provide parent/caregiver directed support.
Works with the parents/caregivers, family and other members of the team to address needsidentified by the families.
Assist parents/caregivers to develop self-sufficiency and resiliency to meet their own needsby understanding the options and the resources available.
Establish and maintains inclusive and respectful relationships.
Follows best practices to engage and support parents /caregivers and to inform the development of peer to peer activities.
Organize, host and promote events /activities that support the development of a peer topeer community.
Promote knowledge sharing among parents/caregiver and relevant stakeholders.
Records all client interactions in an objective and accurate manner that reflectsorganizational/protocols and established regulatory practices.

Awareness & Advocacy

Contribute and deliver the programs awareness activities to parents/caregivers and key Stakeholders.
Represent the parents/caregivers perspective of the lived experience.
Gather information on and contribute to the understanding of barriers and challenges thatfamilies are facing with the intent to inform program direction.

Teamwork and Collaboration

Develop collaborative relationships with partners within the community and hospital settings.
Contribute to the development of the program.

Administration

Develop and maintains a comprehensive knowledge database of community resourcesrelevant to parents/caregivers.
Perform administrative tasks relevant to the position such as data collection, documentrevision, social networking, updating outreach documents and communications.
STANDARD EMPLOYEE RESPONSIBILITIES
As an employee, this position is responsible for the following:
Administrative

Working in a manner that preserves confidentiality and seeks to minimize risk in keepingwith Privacy and Confidentiality Policies and Procedures.
Contributing to the Centre's activities to collect, analyse and report on data and relevantinformation, and participate in research.
Maintaining competence, and where applicable, a professional licence to practice.
Contributing to the Centre's practices of hiring, orienting and training of staff.
Working during both regular and extended hours of operation in locations identified by theCentre.
Submits requests for leave and overtime worked in a timely manner.
Complies and adheres to all applicable Centre policies and procedures.

Organizational

Working in a manner that incorporates health promotion and recognizes the determinantsof health.
Incorporating and strengthening collaborative and interdisciplinary teamwork.
Respecting and valuing the diversity of communities and individuals.
Supporting the Centre's student and volunteer placement programs.
Promoting awareness of and participation in Centre activities.
Contributing to the Centre's work by participating in meetings and committees.
Participating in the Centre's efforts to enhance its capacity through staff development.

Occupational Health and Safety: This position must also work within the scope of all legislative and Centre policies related toOccupational Health and Safety. In this capacity:

Participates in Occupational Health and Safety training as required by the position:First Aid/CPR – an asset
WHMIS
Workplace Violence Prevention
Health and Safety Awareness
Accessibility Training
Non-Violent Crisis Intervention
Other: ____________________________________
Uses personal protective equipment when required (e.g. gloves, masks, panic buttons, etc.)
Experience
Experience in parenting a child with medical complexities; as defined as a child with:

Multiple medical issues (that may or may not have an overriding diagnosis), and/or multiple specialtyteams involved in care.
A chronic condition that requires ongoing, frequent or time consuming medical interventions, including24 hour management of care.

Experience in strength based, client directed practices.
Demonstrated Leadership experience
Education
Post-secondary education.
Key Competencies
Effective client-focused communication.
Excellent interpersonal skills.
Ability to work within a multi-disciplinary team.
Ability to efficiently communicate with diverse populations and to demonstrate an understanding ofcultural/diversity influences on health, beliefs and behaviors.
Ability to face complex and difficult situations.
Ability to analyze situations in order to make well-informed and timely decisions.
Excellent time management and organizational skills.
Ability to effectively communicate in large groups.
computer skills, particularly in Microsoft Word, Excel and PowerPoint.
Knowledge
Extensive knowledge of both CHEO and community resources in the region.
Extensive knowledge of municipal, provincial and federal supports for children with medicalcomplexities and their families.
Linguistic Profile (for Centres with French Language Service Designations)
Under the Centre's designation to provide French Language Services
Based on New Avenues Linguistics Rating Scale: A+ (highest skill) to C- (lowest skill)

French (oral expression):A+ (essential for one position)
French (oral comprehension):A+ (essential for one position)
French (reading comprehension):A+ (essential for one position)

Other languages an asset.
Personal Suitability/Other Requirements
Ability to work independently and as part of a team.
Ability to be compassionate and helpful while setting and maintaining relationship boundaries
Strong ability to prioritize.
Seeks and values others' input, expertise and feedback demonstrating a willingness to learn fromother team members.
High level professional ethics and confidentiality in all aspects of involvement with clients, familymembers, other agencies, and the community at large.
Must have access to a car and a valid driver license.
Ability to work flexible hours including the occasional evening and weekends.
Research Coordinator Job Description
TITLE: Reserach Coordinator
IMMEDIATE SUPERVISOR: Manager
REPORTS TO: Director
SUMMARY: The Research Coordinator will provide program evaluation and research coordination support to the team. The incumbent will maintain responsibilities over both, program evaluation and research coordination, ensuring timely data collection, data entry, research analysis, reporting, and data base management
MAIN RESPONSIBILITIES:
Program Evaluation and Data Analysis
Manage and maintains multiple databases
Track key performance indicators for multiple programs under Team
Ensures data collection, data entry, review, and analysis are done in a timely manner
Produces summary reports, tables and trends data for the Manager and Director in a timely manner
Write brief reports on outcomes and program developments
Write communication briefs to ensure good communication of team's program successes.
Research Coordination
Liaise with research team members, collaborators, and research ethics boards
Operate within established research protocols to perform and/or assist with procedures relevant to variousstudies
Recruit and instruct research participants, as appropriate to specific study objectives
Ensures measures and surveys are done in a timely manner
Ensure data entry of all measures, as well as quality control
Ensure the smooth and efficient day-to-day operation of research data collection protocols and data analysisactivities
Organize and facilitate meetings associated with research activities, as required
Coordinates students and/or volunteers to assist with quality data collection and entry
Manuscript, abstract, and presentation preparation
Conducting literature searches of various literature databases and using appropriate search criteria
Create and maintain a database of bibliographic references using appropriate software (e.g. ReferenceManager).
Assists in report writing, preparing presentations, posters and publications
Perform other related duties as assigned by supervisor
QUALIFICATIONS/REQUIREMENTS:
Undergraduate degree in health related field or related discipline AND 2 or more year(s) experience incommunity program evaluation or clinical research.
Previous education and experience in evaluation AND/or management of large electronic databases
Advanced knowledge of statistical methods and ability to complete statistical analyses, both independentlyand under supervision
Demonstrated experience working independently and in a team environment
Demonstrated experience in delivering on time sensitive reports
Criminal Record Check
ADDITIONAL KNOWLEDGE, SKILLS AND ABILITIES:
Experience with program evaluation focussed on vulnerable populations
Experience in community-based program research
Experience in participatory action research
Excellent computer skills, including advanced knowledge of research related software (Excel, PowerPoint,Medline and other literature search engines, Reference Manager or equivalent)
Excellent communication and writing skills
Advanced knowledge and practice of statistical software, including SPSS, Red Cap
Ability to communicate and interact competently, as well as professionally at all levels within a complexclinical research environment
Knowledge of medical and research terminology
Ability to work under pressure and on several projects concurrently
Self-directed and able to work independently with minimal supervision and within a multidisciplinary team
Previous experience in report writing, publication and communication briefs
Excellent interpersonal skills
Bilingual (French and English) is an asset
Intake
Navigator Program Referral Form
This is an example of a brief intake form that will aid in identifying family navigation needs.
Navigator Program Welcome Package
This four page document outlines expectations, roles, program evaluation and introduces the team. It is intended as an example for you to create your own messaging.
Peer Support
Caring For the Caregiver Program
A group for those dealing with the choronic stress of caring for a medically complex child.
This program is used within the CHEO Navigator Program. We have included session agendas and some activities that can be used within the sessions.
Introduction
Caring for the Caregiver

This is a group for parents of children with medically complex needs. It is for parents that constantly fight to find meaning in their daily struggle. Whether it is managing multiple appointments, constantly advocating for services, or always being the expert, the reality is that parents with a child with complex medical needs may never fully escape the demands placed on them. This isn't to say there is no reprieve, or it is not rewarding, but sometimes you may forget there is another way to tell your story.

We will be exploring this topic by drawing a tree which represents your lives. The tree you create will be your introduction to other families, and maybe to yourself. We hope to develop meaning from your experiences and tell a story of resilience. We want this to be a safe place to share and tell stories which honor your knowledge, values, and skills. Caring for the Caregiver is designed to look at the relationships you have now, as well as the relationships that helped shape who you have become.
Session One Resources
These doucments can be used as is or as a template to create your own program.
Session Two Resources
Session Two Overview
Session Three Resources
Session Three Overview
Session Four Resources
Social Work Community of Practice