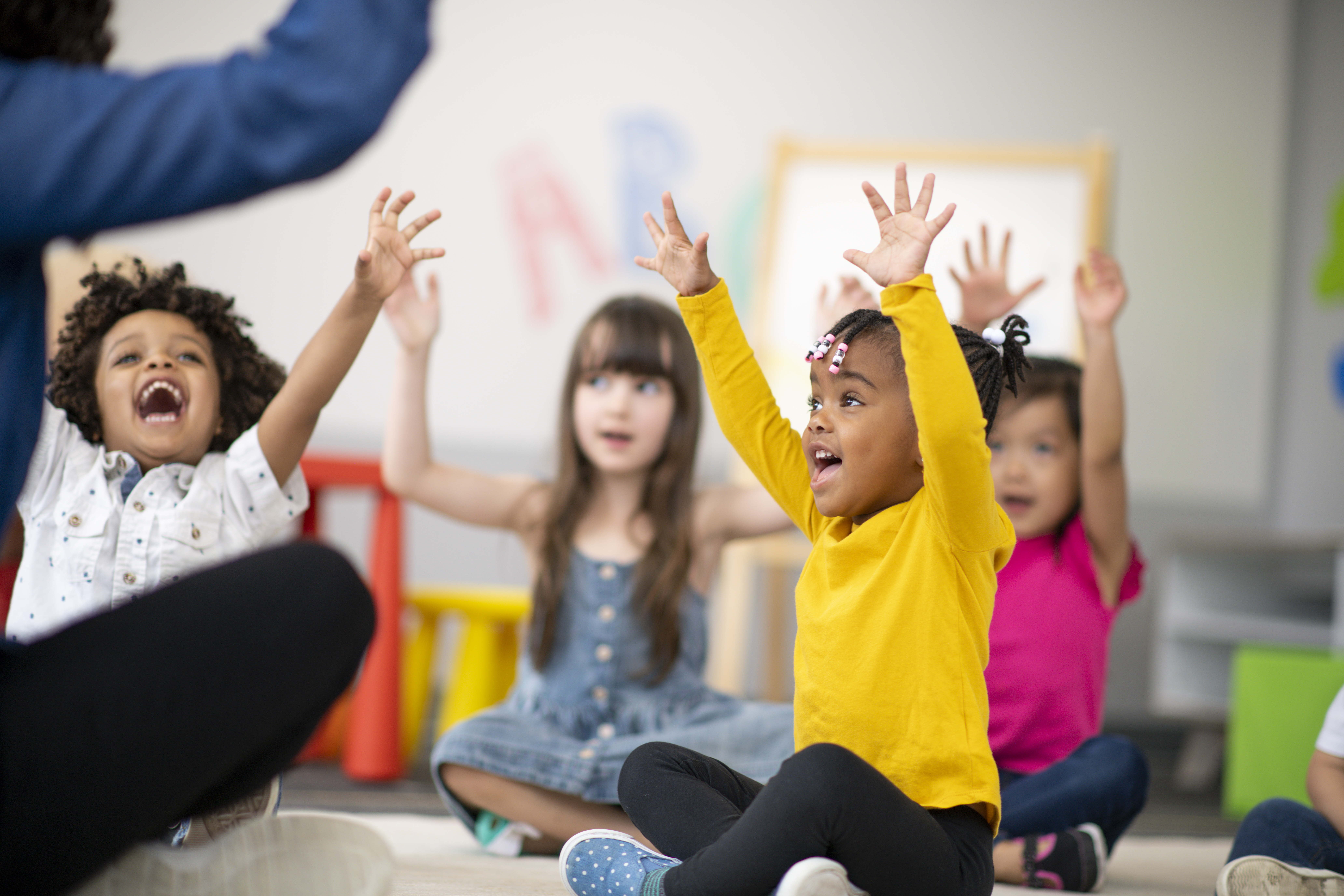 SPARK: Live
Through the SPARK: Live webinar series, we bring together experts from across the child healthcare continuum. Our webinars convene a growing international community of healthcare practitioners, families, health system leaders and other decision makers, researchers, and others. Tune into SPARK: Live to learn about cutting-edge research in child and youth health and healthcare.
Don't miss out! To stay up to date on our SPARK: Live webinar schedule, sign up for our SPARK Newsletter or check our SPARK Learning Calendar.
Upcoming Webinar
Check back soon for the next webinar!
Recent SPARK: Live Webinars
Creating Community Partnerships for Greater Equity and Access to Children's Health
October's SPARK: Live, Children's Healthcare Canada's webinar is with special guest, Dr. Ripudaman Minhas. Dr. Minhas is a Developmental Pediatrician with the Inner City Health Program at St. Michael's Hospital, Assistant Professor in the Division of Developmental Pediatrics, Department of Pediatrics at the University of Toronto and Director of Pediatric Research with St. Michael's Hospital. He will be discussing his experiences in community-based participatory research, engaging with community partners and working with refugee and newcomer families in the Toronto area.
Learning Objectives:
By the end of this webinar, participants will be able to:
1. Describe the theory and steps involved in community-based participatory methods in the context of child and youth health in Canada.
2. Define at least 3 different approaches to engaging with communities as partners.
3. Apply a critical lens to their current research and programmatic frameworks and review opportunities for meaningful community engagement.
Intended Audience: Healthcare practitioners, researchers, agencies or community advocates who work with children, youth, caregivers or communities.
Speaker Bio:
Dr. Ripudaman Singh Minhas, MD MPH FRCPC
Dr. Ripudaman Singh Minhas is a developmental pediatrician at St. Michael's Hospital, Unity Health Toronto and is an Assistant Professor of Pediatrics. He is the Director of Research for the Department of Pediatrics, St. Michael's Hospital and founder of the OurKidsHealth Network, a community-led social media-based child health promotion program that delivers evidence-based health information online for families with diverse cultural-linguistic identities. Dr. Minhas focuses on the use of community-based participatory research methods to engage with communities to co-design and deliver interventions to support parents and caregivers from marginalized communities in supporting their children's developmental potential.
Early Words: Children's healthcare professionals and the promotion of early literacy
In this webinar, Nina Jobanputra Shukla and Carrie Chun from the Canadian Children's Literacy Foundation and pediatrician, Dr. Sarah Gander, describe how to integrate early literacy promotion into the practice of children's healthcare professionals, and share practical, accessible resources to help.
Why promote early literacy?
Before the pandemic, one million children in Canada – 3 or 4 children in each classroom – were estimated to have below grade-level literacy skills. Twenty-seven percent of children start school without some of the fundamental skills they need to learn to read. Evidence demonstrates that increased literacy skills can lead to many emotional benefits and increased well-being.
Why involve healthcare professionals and settings?
Healthcare settings serving children and their families provide meaningful opportunities to promote early literacy and share advice with families so they can surround their infants and young children with words, right from the start.
Parents trust and follow the advice of healthcare professionals (e.g., physicians, nurses, child life specialists) when they promote life-saving vaccines and share advice on parenting and child development – such as in the case of early literacy. As well, healthcare professionals can refer parents to programs and other supports in their communities, such as early years centers and library programs.
Evidence-informed guidance from a trusted healthcare professional can help families give their babies and young children a strong start on the road to reading. Specifically, talking, singing, reading, and storytelling with babies and young children supports early brain development, which prepares children to learn to read once they enter school.
The Early Words/Premier mots program
Early literacy promotion can occur in a variety of ways and clinical settings, including hospital-wide initiatives and focused programs in Neonatal ICUs; and at well-baby/child visits. Health care professionals (such as family physicians, pediatricians, nurse practitioners, nurses, child life specialists, and public health nurses) are well-positioned to promote early literacy.
The Canadian Children's Literacy Foundation provides healthcare professionals with access to training and resources to promote early literacy through a program called Early Words/Premiers mots. Launched during the COVID-19 pandemic, the Early Words/Premiers mots program is expanding across Canada.
Informing Equitable Child and Youth Mental Health: Tailoring to Support Diverse Groups
The COVID-19 pandemic has shed light on the inequity in children's mental health services. There have been countless reports of increased depression, anxiety, and feelings of isolation amongst children and youth, which are disproportionately higher for some populations. While conversations have been started around enhancing mental healthcare, policy and services are not yet designed to meet the needs of people who are racialized, have disabilities, or who have neurodevelopmental conditions. This SPARK: Live webinar will feature three experts who will share recent findings on inequity in children's mental health services. These experts will discuss strategies to improve mental health and healthcare, policy-relevant considerations, and how we can inform system changes. Following the three presentations, panelists will take part in a live, round-table Q&A session with the audience.
-----
Mental Health of Black Youths in Canada
A nuanced understanding of the factors influencing Black youths' mental health and well-being and opportunities for Black youth to optimize their mental health outcomes were sought through this study. 99 Black youths participated in either an individual interview or a conversation café. These conversations unearthed a range of positive, negative, and systemic factors that influence the mental health experiences and outcomes of Black Albertan youth. The dominant factors that contribute to mental health problems were identified as racial discrimination, intergenerational gap in families, microaggression and stigma, academic expectations, financial stress, lack of identity, previous traumatic events, and religion. A sense of accomplishment, openness about mental health, positive relationships, sense of community, and spirituality were seen positive contributors to Black youth mental health. Dr. Salami will discuss the implications of these research results and their specific relevance for stakeholders, emphasizing the importance of more equitable approaches and responses to the mental health realities of Black youth in Alberta.
Stepping up to COVID-19: Mental Health Support for Neurodiverse Children and Families during the Pandemic and Beyond
I-InTERACT-North is an evidence-based virtual positive parenting program that was created to address the mental health needs of parents of children with early brain injury and neurodevelopmental conditions. In response to our COVID-19 implementation experiences, we transitioned from a one-size-fits all full program delivery, to a novel stepped-care approach. Stepped care involves providing psychological support from the least to the most intensive, using self-led materials (i.e., podcasts) to more guided and 1:1 supportive care, which is matched to the family's needs. In this presentation, Dr. Williams will describe the journey of the I-InTERACT-North program and its families and the results of its transition to a stepped-care service. She will also illustrate the value of patient-oriented research partnerships, strategies and next steps in wider-scale children's mental health program scalability beyond the COVID-19 crisis.
Towards Disability Inclusive Policy Design: Lessons from the COVID-19 Pandemic
Youth with disabilities and their caregivers are an at-risk population in the COVID-19 pandemic whose mental health has been disproportionately impacted by the policy measures adopted in response. Unfortunately, there is inadequate data collection and insufficient emergency preparedness planning and response for people with disabilities. This presentation will highlight policy responses established during the COVID-19 outbreak in Canada and internationally that promote resilience and address mental health challenges and needs of youth with disabilities and their families. Dr. Zwicker will share findings from interviews with youth and caregivers on their experiences with COVID-19 policies. These critical findings will generate knowledge to enhance disability inclusion in future public health emergencies being implemented for youth with disability and their caregivers.
COVID-19 and Missed Routine Immunizations: Designing for Effective Catch-up in Canada
COVID-19 has led to disruption in routine immunization programs around the globe and here in Canada. The National Advisory Committee on Immunization (NACI) in Canada has indicated that this sets the stage for serious outbreaks of vaccine-preventable diseases. The World Health Organization has evidence-based guidance on how to address missed opportunities for vaccination, albeit predominately applicable for low- and middle-income countries, they remain important for Canada as well. Three components stand out and must be integrated and used concurrently for best effect on catch-up in Canada: (1) Identify who has been missed across the life course; (2) Detect delivery gaps, adapt and adjust, and develop multi-pronged tailored strategies for catch-up; and (3) Communicate, document, evaluate and readjust the immunization programs. All must be adapted to the reality of the evolving COVID-19 pandemic. We cannot go back to a pre-COVID-19 world. However, ensuring that routine immunization and catch-up programs are done well during this pandemic strengthens the immunization foundation in Canada for all Vaccines, including COVID-19.
Following this webinar, participants:
1. Will have an understanding of the current state of global routine immunization data, putting available Canadian data in context, during the COVID-19 pandemic
2. Will be able to articulate the importance of early routine vaccines and have strategies to encourage uptake (such as motivational interviewing) and counter hesitancy (such as combatting dis/misinformation)
3. Will have insight into key considerations for effective catch-up program design in Canada (such as identifying high risk groups, key stakeholders to engage, and key data to record)
PHAC's Approach to Vaccine Confidence in COVID and Beyond: Focus on Children
Due to the COVID-19 pandemic, there has been a significant spotlight on vaccines as a key tool to protect the public's health. The high visibility of the roles that vaccines play has also been accompanied by a wave of vaccine-related misinformation and disinformation. This webinar will focus on childhood vaccinations to show how the COVID-19 vaccines came to be, the latest developments, and actions underway to support informed choices about vaccination and build vaccine confidence in Canada. We also will highlight how the Public Health Agency of Canada works to promote and support vaccination with provinces, territories, Indigenous and community partners. We will debunk some myths along the way on common misinformation on pediatric vaccines. Finally, we will highlight some next steps in terms of COVID-19 vaccination in the months to come, and the importance of supporting catch up of childhood routine immunization as a whole to protect children's health and prevent resurgence of other vaccine-preventable diseases. We hope that this presentation will show how partners across Canada are working to support vaccination as a key tool to protect the immediate and long term health of children and their families.
Following this webinar, participants will understand:
1. The context of emergency of the vaccine, and the role it plays in the fight against COVID;
2. The latest data in terms of coverage;
3. The actions underway to support informed choices about vaccination and build vaccine confidence in Canada;
4. The impact of misinformation and disinformation in the vaccine confidence space; and
5. Next steps in terms of COVID-19 vaccination, and the importance of supporting catch up of childhood routine immunization as a whole
Homecare for Kids with Complex Needs: Parent and Provider Experiences during COVID-19
COVID-19 is an unprecedented public health emergency that has emerged globally, and as a result, it has disrupted the life of every child and family. Children with rare diseases and/or complex care needs and their family caregivers are highly vulnerable to contracting and transmitting COVID 19. Knowledge of this, combined with their dependence on the home care sector 24/7 for extraordinary care needs, places immense added pressure on these families. Therefore, public health recommendations during COVID 19, to stay at home and maintain physical distancing presents unique challenges for this population. As such, Dr. Karen LeGrow and colleagues sought to examine how current homecare policies are experienced and operationalized, and outline policy recommendations and practice guidelines to better meet current and future pandemic contexts. On this SPARK: Live webinar, Dr. LeGrow discusses the findings from her work, which has implications for the development of policy recommendations and practice guidelines, from a child/family, healthcare provider, and agency perspectives. These findings will support pediatric home care services in Ontario during the current COVID-19 global pandemic, and they are paramount and transferable to other jurisdictions in Canada and internationally.
Learning Objectives:
1. Understand the impact of COVID-19 on pediatric services for children with complex healthcare needs who receive homecare
2. Use study data to advocate for this unique population of children/families in this unique space
3. Implement parent-healthcare practitioner relational care practices to provide emotional/social support
Can We Protect Canadian Children from Unsafe Drugs?
In 2004, a group of concerned clinician scientists in pediatrics began discussing how to solve problems of drug-induced harm in children. Despite best efforts, adverse events from medication use are a leading cause of morbidity and mortality. But most are never reported, so where to start? We formed the Canadian Pharmacogenomics Network for Drug Safety (CPNDS), a national network among the interested Children's Hospitals across Canada with the vision to solve the problem of unsafe medication use in children. In 2008, we were recognized and granted the Award for Clinical Research from the CIHR Institute of Human Development, Child and Youth Health for our National Network. Since that time, we have collected clinical data and DNA for more than 100,000 cases of adverse drug reactions and drug matched controls. We have conducted many clinical trials and have published more than 80 studies as a result of this work. We have seen several drug labels add information around the world about pharmacogenetic risk variants that we have uncovered. But what about the original vision? Are we solving the problem?
In 2019, Canada enacted the Protecting Children from Unsafe Drugs Act, otherwise known as Vanessa's Law. How has this worked to improve drug safety? How can these two significant advances work together to best realize the Vision of Solving the Drug Safety Problem for Children. The Webinar will be a brief presentation followed by a panel discussion on key issues of drug safety for children, Vanessa's Law, pragmatic issues in surveillance for adverse drug reactions and how to move forward to better provide effective and safe drug therapy for Canada's children. We will bring together experts in drug safety and pharmacovigilance from the Canadian Pharmacogenomics Network for Drug Safety who are focused on creating evidence for safe and effective drug therapy for children and describe the infrastructure and platforms that have logistically facilitated this work.
During this webinar, our presenters will:
1. Describe the burden of adverse drug reactions in children's healthcare
2. Identify pragmatic issues in developing solution strategies for serious adverse drug events pursuant to Vanessa's Law
3. Recognize how a national network approach may address some of these pragmatic issues and better inform safe drug treatment for Canada's children
Looking for a past Children's Healthcare Canada Webinar? They can be found on our Youtube channel.