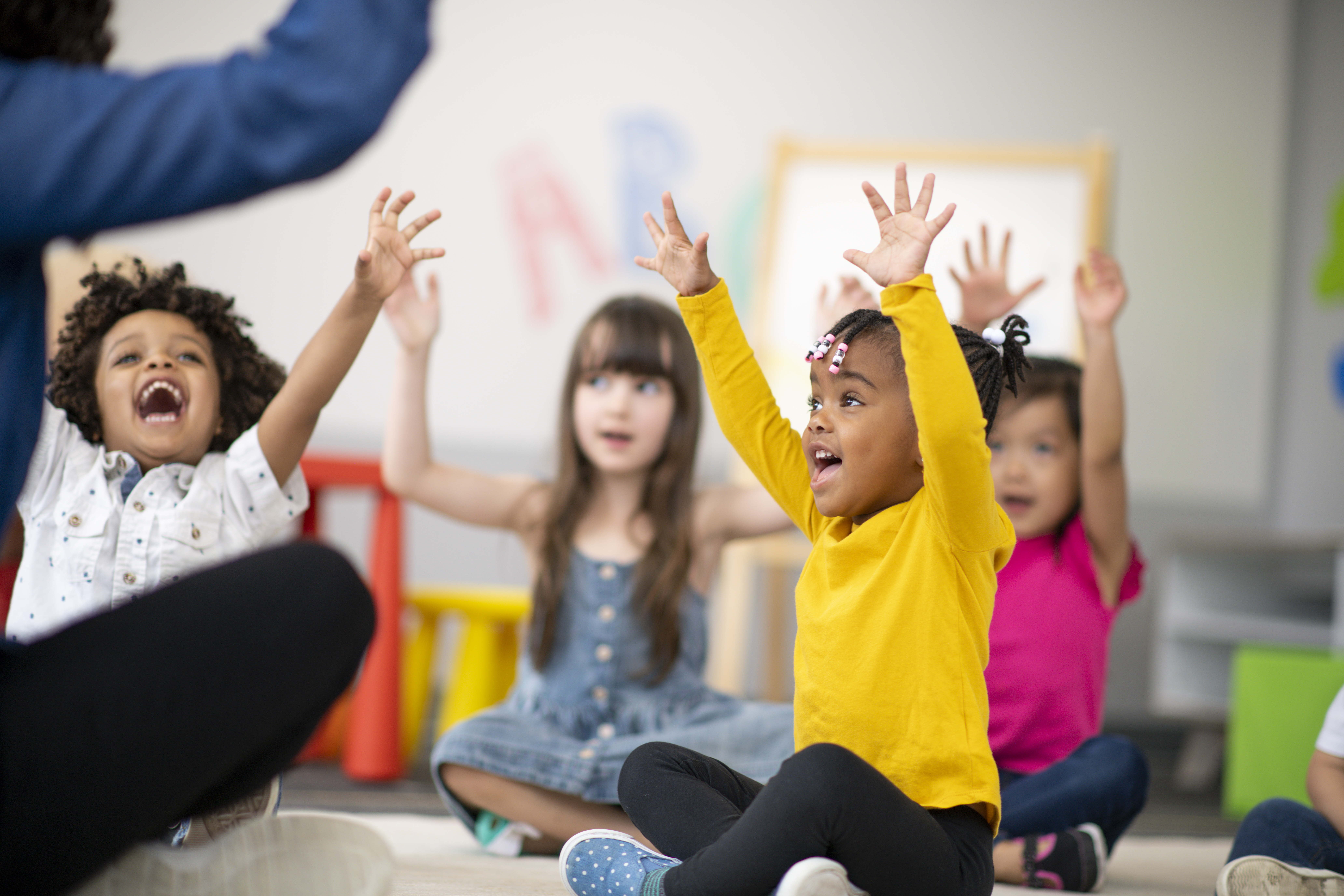 SPARK: Live
Through the SPARK: Live webinar series, we bring together experts from across the child healthcare continuum. Our webinars convene a growing international community of healthcare practitioners, families, health system leaders and other decision makers, researchers, and others. Tune into SPARK: Live to learn about cutting-edge research in child and youth health and healthcare.
Don't miss out! To stay up to date on our SPARK: Live webinar schedule, sign up for our SPARK Newsletter or check our SPARK Learning Calendar.
"Thank you very much! SPARK always has the best webinars. I'm always attending when I can. Thank you for hosting and to Dr. Maisha Syeda for the excellent, much needed, learning opportunity." - SPARK Webinar participant
Upcoming Webinars
RSV, Flu and COVID-19 in 2023-24: a Triple Threat for Kids?
October 18, 2023 @ 11am ET
Register Now
Description: The Fall and early Winter of 2022-23 were a challenging time for pediatric hospitals in Canada. Very early and intense epidemics of RSV and influenza on a backdrop of ongoing circulation of COVID-19 stretched our acute care capacity to its limits (and even beyond), and tested the resilience of everyone working in child health.
Looking towards the upcoming winter season, what can we expect from RSV, COVID-19 and influenza? Which children are at highest risk of severe outcomes from these infections? Are there new tools at our disposal to prevent these infections and lessen disease burden in pediatrics? We will share the latest Canadian data on these common infections and discuss exciting new immunization strategies.

Learning Objectives:
1. Understand the disease burden of RSV, influenza and COVID-19 in Canadian children and identify children at increased risk for severe infection
2. Describe the impact of the COVD-19 pandemic on seasonal respiratory viruses' epidemiology
3. Summarize pediatric immunization strategies for respiratory viruses, including the potential use of long-acting monoclonal antibodies and vaccination during pregnancy

Speaker:
Name: Jesse Papenburg, Pediatric Infectious Diseases Specialist
Bio: Dr. Jesse Papenburg practices Pediatric Infectious Diseases and Medical Microbiology at the Montreal Children's Hospital of the McGill University Health Centre. His research focuses on the epidemiology of viral respiratory infections. He has led national studies on influenza, COVID-19 and RSV and has over 130 peer-reviewed publications. He actively contributes to national and provincial guidelines on RSV immunoprophylaxis, influenza antiviral treatment and SARS-CoV-2 diagnostics and treatment. Dr. Papenburg is also a member of the National Advisory Committee on Immunization (NACI) and the Quebec Immunization Committee, and is the chair of NACI's influenza working group.
Paraprofessionals: a needed resource in child and family mental health care
October 25, 2023 @ 11am ET



Register Now

Description: Social factors have increased the need for mental health care. We know that well-designed evidence-based programs have been developed. The disparity between need and fulfillment of this need has never been greater. We have challenged three major barriers. The first barrier is well known while the other two are "dirty little secrets":
There is a shortage of health professionals to deliver care.
Many health care professionals do not deliver evidence-based care.
Efficiency and diversity in care delivery are not priorities.
We will discuss how well-trained paraprofessionals or coaches embedded in a well monitored system of care represent one solution and the challenges to implementing this solution.

Learning Objectives
Following this webinar, participants will be able to:
Understand the reasons why current mental health services will not meet the need for service.
Understand that paraprofessionals are one way to make a difference.
Understand the barriers to change.
Speaker:
Name: Patrick McGrath: Practicing clinician, Researcher, IWK Health Centre, Emeritus Professor of Psychiatry at Dalhousie University
Bio: Patrick McGrath, OC, PhD, FRSC, FCAHS is a practicing clinical psychologist, a researcher at IWK Health Centre and an Emeritus Professor of Psychiatry at Dalhousie University. He co-founded the Strongest Families Institute and is Chair of the Board. His research, mentorship, and health care leadership have been recognized by appointment to the Order of Canada and election to the Royal Society of Canada and the Canadian Academy of Health Sciences. He won the Manning and Governor General Awards for Innovation and the inaugural Legacy of Leadership Award from HealthCareCan. At CHILD-BRIGHT, he is the co-Principal Investigator of the
Strongest Families Neurodevelopmental Program
research project. His extensive career has included being a clinician, a researcher, an administrator, and a social entrepreneur/disruptor. He has failed many times and succeeded a few times.
Recent SPARK: Live Webinars
Collaborative Pathways to Engage Healthcare Professionals in Addressing Refugee Child and Youth Mental Health
June 28, 2023

Refugee mental health is a national public health priority for Canada. Along with pre and post migration stressors and traumas, refugee children, youth, and families face significant barriers in accessing culturally-responsive, evidence-based mental health interventions. Hence, communities need to be equipped with appropriate interventions, program implementation supports, and rigorous professional capacity to provide refugee mental health care.
This webinar will describe the mental health presentation, challenges, and systemic adjustment difficulties that refugee children, youth, and families might experience and highlight different collaborative pathways to engage diverse healthcare professionals (e.g., family medicine physicians, psychologists, and pediatricians) in refugee mental healthcare. The webinar will also share the impact, successes, and lessons learned about implementing multi-tiered child and youth mental health promotion interventions with refugee children and youth in Ontario.
Speaker: Dr. Maisha Syeda, Ph.D., C.Psych.
Dr. Maisha Syeda is a Clinician Scientist at the Centre for School Mental Health and Adjunct Research Professor in the Applied Psychology Division in the Faculty of Education at Western University. She is a licensed clinical, school, and counselling psychologist in Ontario. Dr. Syeda is a community-based intervention researcher. Her current research focuses on developing, evaluating, and implementing multi-tiered interventions to promote positive mental health and resilience of newcomer children, youth, and families. Additionally, she researches training and supervision modalities to promote anti-racism and anti-oppression in clinical practices effectively. Dr. Syeda holds clinical and supervisory appointments at Mary J. Wright Child and Youth Development (affiliated with Western University), Toronto Psychology Centre, and Sunrise Psychology.
Child and Youth Mental Health: Parental Concerns about Children's Learning, Development & Mental Health
June 21, 2023, 11am - 12pm ET
Resources:
Responding to Parent Concerns About Learning, Development & Mental Health
Parental concerns about learning, development, and mental health drive referrals to children's healthcare providers. However, providers need evidence-based guidance to determine the likely accuracy of parents' concerns and how concerns should be used to inform service decisions.
In this webinar, Dr. Katelyn Bryant, Psychologist and Assistant Director of the Mary J. Wright Child and Youth Development Clinic, will speak to her experiences and research that give insight into how parent concerns can be untangled, understood, and used to help busy practitioners narrow down likely possibilities and deliver targeted service offerings. She will offer data on parental accuracy and insights into how parents become concerned about learning, development, and mental health that can enhance providers' responses to parental concern. At the Mary J. Wright Child and Youth Development Clinic, Dr. Bryant develops and directs novel programs that empower parents to understand and address their children's needs.
Learning Objectives
By the end of this webinar, participants will be able to:
Summarize data regarding the accuracy of parental concern in identifying learning, development, and mental health difficulties
Describe key processes that characterize how parents become concerned about their children's learning, developmental and mental health
Identify practical steps to take when parents raise concerns about learning, development, or mental health
Speaker
Dr. Katelyn Bryant Ph.D., C.Psych, Mary J. Wright Child and Youth Development Clinic
Dr. Katelyn Bryant is a registered School and Clinical Psychologist practicing with children, youth and families. She is a Supervising Psychologist and Assistant Director at the Mary J. Wright Child and Youth Development Clinic. She obtained her MA and PhD in School and Clinical Child Psychology from the Ontario Institute for Studies in Education at the University of Toronto. Her experiences working closely with youth, parents, educators, doctors, and other stakeholders in diverse school, mental health, and developmental service settings have solidified her commitment to interdisciplinary collaboration, innovation, and translating evidence to practice in accessible ways.
Children's Mental Health: Research Messages for Informing Policy
Monday, June 19, 2023 @11am ET
An estimated one in eight children have mental disorders at any given time, causing symptoms and impairment, requiring treatment. Yet, even in high income countries, most children with mental disorders are not receiving services for these conditions.
In this webinar, Christine Schwartz, Adjunct Professor at Children's Health Policy Centre will be presenting data from a systematic review and meta-analysis on the prevalence of childhood mental disorders as well as evidence on effective prevention and treatment approaches. Christine will be discussing the implications of these studies, both for policy-makers and practitioners. This includes the need to substantially increase public investments in effective interventions along with using a comprehensive approach to improving children's mental health in Canada.
Learning Objectives
Learn why timely intervention in the middle years can make big difference in the lives of children 7- to- 12 years old.
Understand the strengths and challenges of Ontario's child and youth mental health and additions sector.
Understand why family-focused approach to care is crucial to positive outcomes for the child experiencing mental health difficulties and their family members.
Understand the importance and impact of youth and family engagement in policymaking.
Gain knowledge of evidence-based recommendations to facilitate collaboration across sectors, inform a lifespan population health strategy and strengthen mental health supports for children ages 7 to 12.
Christine Schwartz, PhD (Clinical Psychology), Adjunct Professor, Faculty of Health Sciences, Simon Fraser University
Christine is a psychologist whose work focuses on the mental health needs of children and youth. She is the lead Scientific Writer for the Children's Mental Health Research Quarterly, an electronic publication designed to inform policy-makers, practitioners and the public about new research in children's mental health. Christine has also co-authored commissioned reports and peer-reviewed articles on a variety of topics related to children's mental health, including public policies to support the social and emotional wellbeing of all children. In addition, Christine has a clinical psychology practice which focuses on providing evidence-based mental health services to adolescents who are in conflict with the law
Stemming the Tide: Investing early in the mental health of Ontario's 7 to 12-year-olds
June 14, 2023, 11am- 12pm ET
Resources:
Quality Standard for Family Engagement
Quality standard for youth engagement
Youth engagement traffic light

Stemming the tide: Investing early in the mental health of Ontario's 7- to 12-year-olds
Mental health issues presenting in the middle years (ages 7-12) are a growing concern across Canada and can continue into youth and adulthood. The COVID-19 pandemic has worsened children's mental health further exacerbating the issues. Despite the best efforts of those working in the mental health and addictions sector, children and their families continue to face many challenges such as: long wait times for services, service navigation issues, lack of integrated services, lack of culturally inclusive services. Given that child mental health wellness goes hand in hand with family wellness, we will share how these challenges impact children and their families during the middle years and beyond.
In this webinar, Nikki Summers, Manager of Knowledge Mobilization, Raissa Amany, a Youth Advisory Council Member and Vicki Cochrane, a Family Advisor with the Knowledge Institute for Child and Youth Mental Health and Addictions will be highlighting their approach to developing the policy paper titled "Stemming the tide, investing early in the mental health of Ontario's 7-to 12-year-olds". They will also discuss the importance of implementing family-focused approaches to care and present evidence-based recommendations that can guide leaders in government and service delivery organizations in supporting the unique needs of children in the middle years and their families. We will also discuss opportunities for promoting and advancing the mental health and well-being of children ages 7– to 12-years old across sectors.
Learning Objectives
Learn why timely intervention in the middle years can make big difference in the lives of children 7- to- 12 years old.
Understand the strengths and challenges of Ontario's child and youth mental health and addictions sector.
Understand why family-focused approach to care is crucial to positive outcomes for the child experiencing mental health difficulties and their family members.
Understand the importance and impact of youth and family engagement in policymaking.
Gain knowledge of evidence-based recommendations to facilitate collaboration across sectors, inform a lifespan population health strategy and strengthen mental health supports for children ages 7 to 12.
Speakers:
Nikky Summers, MA, DPE, Manager of Knowledge Mobilization at the Knowledge Institute on Child and Youth Mental Health and Addictions
Nikky Summers (MA, DPE) is the Manager of Knowledge Mobilization at the Knowledge Institute on Child and Youth Mental Health and Addictions, which is hosted by the Children's Hospital of Eastern Ontario. Nikky has long brought her passion for evaluation, engagement, and knowledge mobilization to her work, in roles both in research and community engagement. She has primarily worked in, and extensively studied, the area of mental health in children and youth with a key interest in the impacts of social support, such as family and friendships.  At the Knowledge Institute she is part of a team that creates and mobilizes a wide variety of knowledge products which are co-developed with agencies, government partners, young people and families to advance evidence-based mental health services within Ontario's child/youth serving sectors.

Raissa Amany, Youth Advisory Council Member at Knowledge Institute on Child and Youth Mental Health and Addictions
Raissa Amany (she/her) is currently pursuing an undergraduate degree in Health Sciences at the University of Ottawa. She is passionate about health equity, pediatric health and youth engagement. Having personally seen how health inequity affects marginalized populations, Raissa continues to advocate for improving accessibility and youth engagement within the healthcare sector. Raissa is a youth advisory council member with the Knowledge Institute for Child and Youth Mental Health and Addictions and Kids Help Phone, a research partner with CAMH, and a Groundbreaker with Frayme. She is also the Co-Executive Director of the Young Canadians Roundtable on Health. With her experience navigating the complex medical system for her chronic illness, she is also passionate about disability inclusion practices in health policy and academia. Raissa is also the founder of ConnectSTEM and has held various organization positions within the Ottawa community and beyond.

Vicki Cochrane, Child and Youth Worker and Family Advisory Council Member, Knowledge Institute on Child and Youth Mental Health and Addictions
Vicki is a busy mom of two sons with exceptions that require constant advocacy, resourcefulness, and the ability to ask for support when needed. She is driven by the desire to bring the voice of families trying to navigate the child and youth mental health system with the hope of improving it. Vicki is also a Child and Youth Worker with over 20 years of experience working for the Children's Aid Society. For the past 6 years, she has also provided peer support to other parents with lived experience through Parent's for Children's Mental Health (PCMH), a provincial peer support program through Children's Mental Health Ontario (CMHO). Vicki has been involved with the Knowledge Institute as a Family Advisor since 2017 where she is a partner and an active decision maker in improving child and youth mental health initiatives across Ontario, such as participating in the development of the Quality Standards for Family Engagement.
Parent-Partners as Investigators on a CHILD-BRIGHT Research Project
May 24, 2023 @11am-12pm ET
Provided by Children's Healthcare Canada in collaboration with the CHILD-BRIGHT Network

Learn about patient-oriented research (POR) at the CHILD-BRIGHT Network! CHILD-BRIGHT is an innovative pan-Canadian network that aims to improve life outcomes for children with brain-based developmental disabilities and their families. This webinar will provide an overview of an example of the way the parent-researcher partnerships can evolve in a POR network. In this webinar presenters will discuss the collaborative process between parent-partners as co-investigators and researchers on a CHILD-BRIGHT research project.
Learning Objectives:
Learn about the process of parent-partners engaging as co-investigators in a childhood disability research project.
Determine the key ingredients to engagement of patient-partners as investigators in childhood disability research
Appreciate a researcher's perspective in collaborating with a parent-partner investigator on a childhood disability research project.
Speakers:
Carrie Costello is a parent of three wonderful children aged 15, 11 and 8 years old. Her middle daughter, Alej, has a profound intellectual disability and a seizure disorder. Her family has spent a lot of time navigating the child health and disability world; she brings that experience to her work with parents and families in research. Carrie works as the parent liaison with CHILD-BRIGHT research network and supports parents and researchers involved in 12 Pan-Canadian multi-year research projects. Carrie is also the patient engagement coordinator at the Children's Hospital Research Institute of Manitoba and works to include parents, caregivers and patients as part of the research team. She has also been a partner, collaborator, co-investigator and co-primary investigator on over 10 different research projects.
Annette Majnemer is a Professor at the School of Physical & Occupational Therapy at McGill University, and a Senior Scientist at the Research Institute of the McGill University Health Centre. She is a Fellow of the Canadian Academy of Health Sciences and co-Editor of Physical & Occupational Therapy in Pediatrics. Annette Majnemer's research interests focus primarily on early identification of children at high risk for disability and the intrinsic and extrinsic factors that influence outcomes in children and youth with developmental disabilities. She is also studying knowledge translation strategies that promote best practice for children with developmental challenges. She currently leads CHILD-BRIGHT, a pan-Canadian patient-oriented research network (SPOR) focused on children with brain-based developmental disabilities.
Additional Resources
Collaborative School Board-Based Pediatric Medicine in the North: A Strengths-Based Approach
May 10, 2023 @11am
Pediatric medicine, particularly in Northwestern Ontario, is challenged by limited access based on fewer pediatricians per capita than other geographic areas and consequently, prolonged wait lists, particularly in the areas of behavioural and mental health. A social pediatrics model asks interdisciplinary care partners to be innovative in their approach to care delivery in order to provide easier access for children who are marginalized in terms of access to care in traditional health care delivery systems based on their socioeconomic determinants of health. In Thunder Bay, there is a group of 9 pediatricians providing care to a population of approximately 230 000 people across a geographic area that comprises 57.9% of Ontario's land mass. We have 1 pediatrician per 25, 811 people, compared to the average in Toronto Central of 1 pediatrician to 5760 people.
In this webinar, Dr. Linda Bakovic, Chief of Pediatrics at Thunder Bay Regional Health Sciences Centre and Michelle Probizanski, Superintendent of Education at Lakehead District School Board will share more about the Lakehead Public Schools Collaborative Pediatric Clinic (LPSCPC), which began as a collaborative approach to reach the most vulnerable children. Through this clinic, children whose medical behavioural, developmental, or mental health challenges are severe enough to impact on their ability to function in the education system may be referred directly to a pediatrician and psychologist by the school board.
Learning Objectives
1. Understand the importance of collaboration in a social pediatrics model to address the needs of underserviced children who struggle in school
2. Have access to a Strength Assessment Inventory to produce a strength profile for children
3. Implement a Strength-focused practice model to assess and treat underserviced children
Speakers:
Dr. Linda Bakovic, Md, FRCPC (Pediatrics) Chief of Pediatrics, Thunder Bay Regional Health Sciences Centre, Assistant Professor, Division of Clinical Medicine, Northern Ontario School of Medicine
Dr. Bakovic completed her medical degree at the Northern Ontario School of Medicine in 2010 and completed her pediatrics residency at Alberta Children's Hospital prior to returning to Thunder Bay, where she has been a practicing consulting pediatrician since 2014. In her work in Thunder Bay, she maintains a full 1.0 FTE position with Thunder Bay Regional Consulting Pediatrics, which includes a full time outpatient consulting practice in additional to participating in inpatient hospitalist work, level 2C NICU and on-call services including phone and transport assistance to the Northwestern Ontario region. She also maintains a regular outreach clinic to Sioux Lookout, ON where she provides consultative pediatric services to Sioux Lookout and Northern remote First Nations. Dr. Bakovic has been the Chief of Pediatrics in Thunder Bay since 2022. She become interested in school-based medicine through meeting many patients who struggle within the school system and managing the silos of care between healthcare and education.
Michelle Probizanski, MEd, BA, OCT, Superintendent of Education, Lakehead District School Board
An educator for 25 years, Michelle Probizanski is a Superintendent of Education at the Lakehead District School Board in Thunder Bay. Before this role, she held the positions of both elementary and secondary principal. She holds a master's degree in education from OISE/University of Toronto, where her major research project focused on the area of relational bullying. She is a trainer in Restorative Practices and has completed extensive research on the culture of strengths. Michelle has contributed to several articles and chapters about the power of strengths' practices contributing to student success. Michelle believes in the power of relationships and positive leadership to transform systems. Her restorative and strengths work in schools influenced her role as a superintendent, leading her to look for ways to bring all voices to the table to advocate for students and their success at school.
Media and Child Health: Bridging the Gap in the Delivery of Child Health Information
March 29 at 11am ET
Description:
The media plays a significant role in informing the public, providing accurate information and helping to shape the public policy agenda and priorities. Specifically, reporting on health comes with a high bar of responsibility because reporters have the additional responsibility of understanding how to handle the information with accuracy and credibility. The relationship between media platforms and communications professionals is key in the dissemination of credible information. Yet, due to the constantly changing environment within the communication space there is often a disconnect in how certain stories are highlighted and shared with the public. Navigating this communication space, especially with regard to how child health issues are represented in the media are key to raising the visibility of child health topics on a national scale.
In this Q&A style webinar, Anick Losier and Megan Ogilvie will share their perspectives as communication experts in the media space and provide some insights on how to maintain the relevance of child health issues for families and decision-makers and the significant role of trust and collaboration in the relationship with health reporters to ensure that the dissemination of child health solutions-based stories remains a key priority.
Objectives:
Understand how child health leaders can build a trusted relationship with media to ensure that child health stories are relevant to families and decision-makers
Reflect on how the child health community can create effective relationships with media and reporters to make sure child health issues stay relevant
Learn from communication experts on the importance of facilitating solutions-based stories on child health in times of crisis and beyond
Speaker:
Megan Ogilvie is a Toronto-based health reporter for the Star. She has a graduate degree in science writing from the Massachusetts Institute of Technology and has spent much of her 15-year journalism career writing about science, health, and medicine. She has authored three successful series for the Star, including the popular nutrition column, The Dish, and more recently, Tree of the Week. Her book, Menu Confidential, was shortlisted for a 2013 Taste Canada Award. Since March 2020, Megan has been a key member of the Star team covering the COVID-19 pandemic.

Anick Losier joined CHEO in 2022 in the new role of Chief Branding and Communications Officer. Her purview spans across CHEO, the CHEO Foundation, and the CHEO Research Institute in a collaborative and integrated approach to communications, marketing, and branding. Anick is an experienced bilingual communications and brand leader who has spent the past two decades in key executive positions for pan-Canadian organizations. A creative thinker who doesn't believe in the status quo, she is constantly trying to find better ways to connect and reach audiences and tell compelling narratives. Anick's healthcare knowledge also stems from spending close to a decade at the Canadian Institute for Health Information where she held various communications and marketing roles to create brand awareness initiatives for the organization and build their media and social media programs. As a graduate of the University of Moncton and the Université Laval, Anick holds a Bachelor in Information-Communications with a specialization in journalism and political science, and a Master in Public Communications.
Keeping Kids on the Radar: Key Messages on Child Health Prioritization
March 15 at 11am ET

Leading for Kids, a not-for profit in the United States, was established in 2018 to try to understand a simple, but very challenging question-why can't America do better for our kids? It is striking that there are so many countries around the world, both rich and poor, progressive and conservative, where children's outcomes are better. One of our assumptions going into his work was that there are deeply held beliefs in our culture that drove our beliefs about kids and their families, and that these beliefs drove the policies that led to our poor outcomes. In 2020, Leading for Kids received funding from the Robert Wood Johnson Foundation and the Children's Hospital Association to partner with the Frameworks Institute to do a first of its kind research study to understand the deep cultural mindsets we have about kids and families. They also studied the way kids advocates and the media communicated around kids' issues and identified ways in which our advocacy messaging conflicts with widely held cultural beliefs. Findings from this research helped advocates develop more effective communications strategies.
In this webinar, Dr. David Alexander, President of Leading for Kids, will describe the work of Leading for Kids in improving the health and well-being of children by creating a movement to change how we advocate for kids and the ways in which we can invest wisely and productively in their futures. The current narrative around children's issues will be assessed and actionable conclusions through the work done in partnership with Frameworks Institute that can be utilized to help frame discussions of keeping kids on the radar will be presented.
Objectives:
Understand the deep cultural beliefs that drive child and family policies
Understand where our advocacy messaging conflicts with our culture
Begin to understand more effective communication strategies for advocates
Speaker:

David Alexander

David's career as a pediatrician and advocate for children spans more than four decades. He is currently President of Leading for Kids, which was established in 2018 with initial funding from the Lucile Packard Foundation for Children's Health, with the mission to create a society that puts children first. From 2007 to 2018, David served as President and CEO of the Lucile Packard Foundation for Children's Health, where his many accomplishments included leading the Foundation's fundraising efforts, resulting in more than $800 million raised during his tenure. David also worked to actively engage clinical staff and board members in philanthropy and personally led solicitation efforts resulting in several transformational gifts. Prior to this, David spent 15 years as a Children's Hospital CEO, and 10 years as an academic pediatrician. He has served on numerous boards including The National Association of Children's Hospitals Board of Directors and Stanford Child Health Research Institute Board of Directors. He is a published author and sits on four editorial boards related to pediatric medicine.
Improving Vaccine Uptake: Prioritizing Pain and Fear Management during the Immunization Experience
Thursday, February 23, 2023 (11am-12pm ET)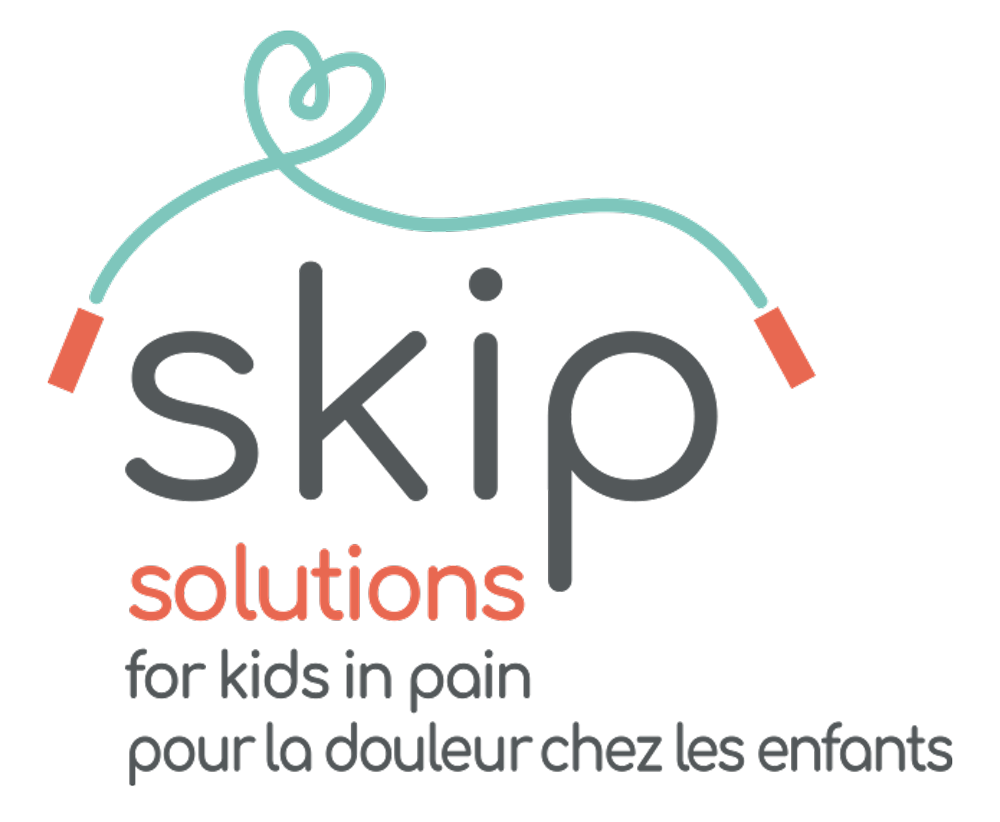 Description: The COVID-19 pandemic has impacted coverage for all vaccines, including routine childhood vaccines. While there are a myriad of contributing factors, evidence-based solutions exist to address poor management of needle pain and fears, both of which are challenges known to contribute to vaccine hesitancy in pediatric populations. In this webinar, hosted in partnership with Solutions for Kids in Pain (SKIP), attendees will hear from researchers, health professionals. They will speak to factors contributing to low vaccine coverage, particularly in routine school-based immunization clinics, as well as a learn about low stimulus immunization clinics as a new, critically important model of care to support positive immunization experiences for children and their families.


Objectives:
Understand the impact that the COVID-19 pandemic has had on uptake of routine childhood vaccines
Understand that seemingly small adaptations can have profound impacts for patients in immunization settings
Understand how choice, collaboration and control can empower patients and families during the immunization experience

Speakers:
Dr. Kathryn (Katie) Birnie is a Clinical Psychologist and Assistant Professor in the Departments of Anesthesiology, Perioperative, and Pain Medicine, and Community Health Sciences at the University of Calgary where she leads the Partnering For Pain research program. She is the Associate Scientific Director of Solutions for Kids in Pain (SKIP), a national knowledge mobilization network working to improve evidence-based children's pain management through coordination and collaboration. Dr. Birnie joined Alberta Children's Hospital as a medical psychologist in 2018, where she continues to provide clinical care through the Vi Riddell Children's Pain and Rehabilitation Program.


Dr. Shannon MacDonald, RN, PhD, is an Associate Professor in the Faculty of Nursing, and an adjunct in the School of Public Health at the University of Alberta and the Department of pediatrics at the University of Calgary. Her clinical background is in pediatric nursing, with research training in nursing, public health, and epidemiology. Her research focuses on supporting immunization best practice and policies, and she has a particular interest in addressing system-level barriers and supports to achieving high immunization coverage in underserved populations. She leads an interdisciplinary research team that works with vaccine policy advisors, program administrators, and clinicians to address real-world questions to inform immunization best practice and policy.


Megan McDonald is an Operations Manager with Public Health in Edmonton, Alberta. She completed a Master of Business Administration (MBA) at the University of Fredericton (2021) and a Bachelor of Science in Nursing with Distinction at the University of Alberta (2010). After working as a Registered Nurse in Labour and Delivery for six years, Megan transitioned into formal leadership roles working as a Unit Manager in Pediatrics for three years. She has been in her current role since 2019. Megan is passionate about removing barriers to access in health care and creating inclusive environments that meet the needs of all children, specifically those who are neurodiverse. She is a wife, a proud mom of three children, and a minor hockey coach. Megan's son, Sam was diagnosed with Autism in 2018. His authenticity, humor, and courage make the world a better place and inspires her to do the same.


Pam Nagy is a Registered Nurse with Public Health in Edmonton, Alberta. She completed her Bachelor of Science in Nursing through the University of Alberta in 2005. The first 10yrs of Pam's Nursing career were spent at the Stollery Children's Hospital working in Pediatric Cardiology and Pediatric Intensive Care. Pam has been in her current role as a Public Health Nurse for 13yrs. Through her work as a RN, and her own lived experience with a medically complex child, Pam developed a passion for helping children undergoing painful procedures. She is an advocate for creating positive experiences for those struggling with needle fear, phobia and anxiety related to medical procedures. She believes in using simple techniques to understand and empower families.
Delivering High-Quality Care in Pediatric Research through Patient and Family Engagement
February 15, 2023 (11am-12pm ET)
Description:
Partnering with patients and families in decision-making for care, research, and education is a key component of delivering high quality care. To ensure high quality care is delivered, it is essential that these decisions are informed by high quality and relevant evidence. When it comes to children cared for on general paediatric wards in Canada, who represent one-quarter of all hospitalized children, there are key evidence gaps to inform high quality care. The Canadian Paediatric Inpatient Research Network (PIRN) was launched to improve care and outcomes for hospitalized children by collaborating with patients and families to identify the most important priorities to conduct research on for children in hospital.
In this webinar, Dr. Gill and Dr. Buchanan will describe how they created partnerships with patients, families, and clinicians from across Canada to identify a Top 10 list of priorities and describe the key values and benefits of family engagement in research, and how this input identified key areas to improve care. They will share patient engagement resources to help others collaborate and partner with patients and families and provide a road map for regional health authorities, children's tertiary/quaternary and rehabilitation hospitals, and community hospitals to enable local improvements and system-wide change. This presentation reflects a national project that includes 17 children's hospitals and several large community hospitals to identify the most important areas of research for children in hospital.
Learning Objectives:
1. Following this webinar, participants will understand the value of incorporating the patient perspective in research, especially patient prioritization
2. Following this webinar, participants will be able to describe the most important priorities for research hospitalized children.
3. Following this webinar, participants will be have access to resources on how to engage with patients and families to conduct research
Speaker(s):
Dr. Peter Gill is a general paediatrician and an Associate Scientist at the SickKids Research Institute, an Assistant Professor in the Department of Paediatrics, University of Toronto and a Senior Associate at the Centre for Evidence-Based Medicine, University of Oxford. His research focuses on improving the care and outcomes for hospitalized children on the general pediatric inpatient unit. He co-founded and is Vice-Chair of the Canadian Paediatric Inpatient Research Network (PIRN), a network of children's and community hospitals across Canada that conducts outcomes-based and patient-oriented research to improve outcomes of hospitalized children.
Francine Buchanan is a family research advisor who has partnered with clinical investigators to share her lived experience as a mother to a son with medical complexity. She currently holds the position of Program Manager, Patient & Family Engagement, Research at SickKids, tasked with developing partnerships between researchers, patients and families to ensure research is conducted with the patient and family voice as a key driver. Francine holds a Master's in Library Science and a PhD from the University of Toronto's Institute of Health Policy, Management and Evaluation.
Advancing Pediatric Nutrition Care in Canadian Hospitals: An Update on the Nutrition Pathway and Malnutrition Standard
February 8, 2023 (11am-12pm ET)
Description:
Pediatric malnutrition is a serious concern in hospitals that is often not diagnosed or treated. Pediatric populations are especially vulnerable to malnutrition due to lower reserves and increased needs for growth compared to adults. An evidence-based approach towards preventing, detecting, and treating malnutrition is needed as part of standard hospital care.
The Canadian Malnutrition Task Force (CMTF), a standing committee of the Canadian Nutrition Society, has a group of pediatric physicians, researchers, and dietitians who have been addressing malnutrition and advancing care in hospitalized pediatric populations since 2018. Through the creation of new knowledge, research, resources and tools for practitioners, this group has influenced best practices for clinicians. Examples of new available resources are the clinical care pathway P-INPAC, the updated version of SGNA – an abbreviated nutritional assessment tool, and pediatric content on the CMTF website. Moreover, CMTF and the Health Standards Organization (HSO) have developed Canada's first National Malnutrition Prevention, Detection and Treatment Standard, which includes recommendations to prevent, detect and treat malnutrition in hospitalized children.
Learning Objectives:
1. Become familiar with the prevalence of malnutrition in hospitalized children and its consequences
2. Understand the evidence based practical strategies for a multidisciplinary approach to manage malnutrition throughout the child's hospital stay and on discharge
3. Describe select components of the evidence-based national Malnutrition Standard and what this will mean for clinicians, patients, and families
Speakers:
Dr. Jessie Hulst, Staff Gastroenterologist, The Hospital for Sick Children, Toronto; Associate Professor, Department of Pediatrics & Nutritional Sciences, University of Toronto; Co-chair Pediatric working group, Canadian Malnutrition Task Force Dr. Jessie Hulst is a staff gastroenterologist in the Division of Gastroenterology, Hepatology and Nutrition of The Hospital for Sick Children in Toronto and an Associate Professor in the Department of Pediatrics and Department of Nutritional Sciences of the University of Toronto. In 2009, she developed a simple nutritional (risk) screening tool (STRONGkids), which is used in multiple hospitals around the world. As the Chair of Pediatric section of the Dutch Malnutrition Taskforce she was involved in the development and implementation of a nationwide pediatric malnutrition pathway and development of mandatory National Hospital Quality Indicators on pediatric malnutrition. She is currently the co-chair of the Pediatric working group of the Canadian Malnutrition Task Force and working on the implementation of a pediatric Malnutrition Pathway in Canada. At SickKids, Jessie is running a complex Nutrition clinic, she is the hospital PN medical lead and the chair of the Nutritional Advisory Committee. She has published > 80 peer-reviewed manuscripts and >10 book chapters.
Roseann Nasser, Co-Chair of Canadian Malnutrition TaskForce. Roseann Nasser is a research dietitian in the Saskatchewan Health Authority in Regina, Saskatchewan. As co-chair of the of the Canadian Malnutrition Task Force, she has been instrumental in promoting nutrition care knowledge and optimal practice through research and education activities. Roseann has participated in a number of research studies to prevent, detect and treat malnutrition in hospitalized adults. She was awarded the "Fellow of Dietitians of Canada" for her professional contributions and leadership in dietetics. She has been actively involved in the educational and regulatory pillars of the dietetic profession. Roseanne is a leading member of the working group that developed a National Malnutrition Standard for Canadian Hospitals.
Indigenous Children: Stories, Strengths, and Strategies for Wellness
January 25, 2023 (11am-12pm ET)
Since the release of the Truth and Reconciliation Commission of Canada's report Canadians have been exposed to the accurate history of Indigenous Peoples and the policies that have impacted children's wellness trajectory. Being aware of the history is one step forward yet doing something about it is really what will create the needed change. This event will share a brief history, the impact of the history and will focus on the strategies one team is undertaking to support wellness.
Speaker(s):
John R Sylliboy is L'nu (Mi'kmaq) from Millbrook First Nation in Nova Scotia and is the Executive Director of the Wabanaki Two-Spirit Alliance. The W2SA helps to build support and awareness of Two-Spirits in Mi'kma'ki and Canada. John is also the co-principal investigator of the CIHR funded Aboriginal Children's Hurt and Healing Initiative (ACHH), Chronic Pain Network and the Wabanaki-Labrador Network Environment for Indigenous Health Research, or WLN NEIHR. John is currently enrolled in McGill University as a PhD candidate and has taught courses at both Mount Saint Vincent University and McGill University.
Dr. Margot Latimer is a settler Canadian with Scottish ancestry. She lives and works on the unceded and ancestral territory of the Mi'kmaq. She is a Professor in the Faculty of Health and is cross appointed in the Department of Medicine at Dalhousie University. Margot is the CIHR Research Chair in Indigenous Health Nursing in Nova Scotia. She holds a scientific appointment at IWK Health and affiliated with the IWK Centre for Pediatric Pain Research. Since 2008 she has been working closely with First Nation communities to mobilize Indigenous knowledge and co-leads the CIHR funded research "Aboriginal Children's Hurt and Healing" Initiative with John Sylliboy, is a co-investigator on Chronic Pain Network as well as co-principal of the Wabanaki-Labrador Network Environment for Indigenous Health Research.
Creating Community Partnerships for Greater Equity and Access to Children's Health
Watch now
October's SPARK: Live, Children's Healthcare Canada's webinar is with special guest, Dr. Ripudaman Minhas. Dr. Minhas is a Developmental Pediatrician with the Inner City Health Program at St. Michael's Hospital, Assistant Professor in the Division of Developmental Pediatrics, Department of Pediatrics at the University of Toronto and Director of Pediatric Research with St. Michael's Hospital. He will be discussing his experiences in community-based participatory research, engaging with community partners and working with refugee and newcomer families in the Toronto area.
Learning Objectives:
By the end of this webinar, participants will be able to:
1. Describe the theory and steps involved in community-based participatory methods in the context of child and youth health in Canada.
2. Define at least 3 different approaches to engaging with communities as partners.
3. Apply a critical lens to their current research and programmatic frameworks and review opportunities for meaningful community engagement.
Intended Audience: Healthcare practitioners, researchers, agencies or community advocates who work with children, youth, caregivers or communities.
Speaker Bio:
Dr. Ripudaman Singh Minhas, MD MPH FRCPC
Dr. Ripudaman Singh Minhas is a developmental pediatrician at St. Michael's Hospital, Unity Health Toronto and is an Assistant Professor of Pediatrics. He is the Director of Research for the Department of Pediatrics, St. Michael's Hospital and founder of the OurKidsHealth Network, a community-led social media-based child health promotion program that delivers evidence-based health information online for families with diverse cultural-linguistic identities. Dr. Minhas focuses on the use of community-based participatory research methods to engage with communities to co-design and deliver interventions to support parents and caregivers from marginalized communities in supporting their children's developmental potential.
Early Words: Children's healthcare professionals and the promotion of early literacy
In this webinar, Nina Jobanputra Shukla and Carrie Chun from the Canadian Children's Literacy Foundation and pediatrician, Dr. Sarah Gander, describe how to integrate early literacy promotion into the practice of children's healthcare professionals, and share practical, accessible resources to help.
Why promote early literacy?
Before the pandemic, one million children in Canada – 3 or 4 children in each classroom – were estimated to have below grade-level literacy skills. Twenty-seven percent of children start school without some of the fundamental skills they need to learn to read. Evidence demonstrates that increased literacy skills can lead to many emotional benefits and increased well-being.
Why involve healthcare professionals and settings?
Healthcare settings serving children and their families provide meaningful opportunities to promote early literacy and share advice with families so they can surround their infants and young children with words, right from the start.
Parents trust and follow the advice of healthcare professionals (e.g., physicians, nurses, child life specialists) when they promote life-saving vaccines and share advice on parenting and child development – such as in the case of early literacy. As well, healthcare professionals can refer parents to programs and other supports in their communities, such as early years centers and library programs.
Evidence-informed guidance from a trusted healthcare professional can help families give their babies and young children a strong start on the road to reading. Specifically, talking, singing, reading, and storytelling with babies and young children supports early brain development, which prepares children to learn to read once they enter school.
The Early Words/Premier mots program
Early literacy promotion can occur in a variety of ways and clinical settings, including hospital-wide initiatives and focused programs in Neonatal ICUs; and at well-baby/child visits. Health care professionals (such as family physicians, pediatricians, nurse practitioners, nurses, child life specialists, and public health nurses) are well-positioned to promote early literacy.
The Canadian Children's Literacy Foundation provides healthcare professionals with access to training and resources to promote early literacy through a program called Early Words/Premiers mots. Launched during the COVID-19 pandemic, the Early Words/Premiers mots program is expanding across Canada.
Informing Equitable Child and Youth Mental Health: Tailoring to Support Diverse Groups
The COVID-19 pandemic has shed light on the inequity in children's mental health services. There have been countless reports of increased depression, anxiety, and feelings of isolation amongst children and youth, which are disproportionately higher for some populations. While conversations have been started around enhancing mental healthcare, policy and services are not yet designed to meet the needs of people who are racialized, have disabilities, or who have neurodevelopmental conditions. This SPARK: Live webinar will feature three experts who will share recent findings on inequity in children's mental health services. These experts will discuss strategies to improve mental health and healthcare, policy-relevant considerations, and how we can inform system changes. Following the three presentations, panelists will take part in a live, round-table Q&A session with the audience.
-----
Mental Health of Black Youths in Canada
A nuanced understanding of the factors influencing Black youths' mental health and well-being and opportunities for Black youth to optimize their mental health outcomes were sought through this study. 99 Black youths participated in either an individual interview or a conversation café. These conversations unearthed a range of positive, negative, and systemic factors that influence the mental health experiences and outcomes of Black Albertan youth. The dominant factors that contribute to mental health problems were identified as racial discrimination, intergenerational gap in families, microaggression and stigma, academic expectations, financial stress, lack of identity, previous traumatic events, and religion. A sense of accomplishment, openness about mental health, positive relationships, sense of community, and spirituality were seen positive contributors to Black youth mental health. Dr. Salami will discuss the implications of these research results and their specific relevance for stakeholders, emphasizing the importance of more equitable approaches and responses to the mental health realities of Black youth in Alberta.
Stepping up to COVID-19: Mental Health Support for Neurodiverse Children and Families during the Pandemic and Beyond
I-InTERACT-North is an evidence-based virtual positive parenting program that was created to address the mental health needs of parents of children with early brain injury and neurodevelopmental conditions. In response to our COVID-19 implementation experiences, we transitioned from a one-size-fits all full program delivery, to a novel stepped-care approach. Stepped care involves providing psychological support from the least to the most intensive, using self-led materials (i.e., podcasts) to more guided and 1:1 supportive care, which is matched to the family's needs. In this presentation, Dr. Williams will describe the journey of the I-InTERACT-North program and its families and the results of its transition to a stepped-care service. She will also illustrate the value of patient-oriented research partnerships, strategies and next steps in wider-scale children's mental health program scalability beyond the COVID-19 crisis.
Towards Disability Inclusive Policy Design: Lessons from the COVID-19 Pandemic
Youth with disabilities and their caregivers are an at-risk population in the COVID-19 pandemic whose mental health has been disproportionately impacted by the policy measures adopted in response. Unfortunately, there is inadequate data collection and insufficient emergency preparedness planning and response for people with disabilities. This presentation will highlight policy responses established during the COVID-19 outbreak in Canada and internationally that promote resilience and address mental health challenges and needs of youth with disabilities and their families. Dr. Zwicker will share findings from interviews with youth and caregivers on their experiences with COVID-19 policies. These critical findings will generate knowledge to enhance disability inclusion in future public health emergencies being implemented for youth with disability and their caregivers.
COVID-19 and Missed Routine Immunizations: Designing for Effective Catch-up in Canada
COVID-19 has led to disruption in routine immunization programs around the globe and here in Canada. The National Advisory Committee on Immunization (NACI) in Canada has indicated that this sets the stage for serious outbreaks of vaccine-preventable diseases. The World Health Organization has evidence-based guidance on how to address missed opportunities for vaccination, albeit predominately applicable for low- and middle-income countries, they remain important for Canada as well. Three components stand out and must be integrated and used concurrently for best effect on catch-up in Canada: (1) Identify who has been missed across the life course; (2) Detect delivery gaps, adapt and adjust, and develop multi-pronged tailored strategies for catch-up; and (3) Communicate, document, evaluate and readjust the immunization programs. All must be adapted to the reality of the evolving COVID-19 pandemic. We cannot go back to a pre-COVID-19 world. However, ensuring that routine immunization and catch-up programs are done well during this pandemic strengthens the immunization foundation in Canada for all Vaccines, including COVID-19.
Following this webinar, participants:
1. Will have an understanding of the current state of global routine immunization data, putting available Canadian data in context, during the COVID-19 pandemic
2. Will be able to articulate the importance of early routine vaccines and have strategies to encourage uptake (such as motivational interviewing) and counter hesitancy (such as combatting dis/misinformation)
3. Will have insight into key considerations for effective catch-up program design in Canada (such as identifying high risk groups, key stakeholders to engage, and key data to record)
PHAC's Approach to Vaccine Confidence in COVID and Beyond: Focus on Children
Due to the COVID-19 pandemic, there has been a significant spotlight on vaccines as a key tool to protect the public's health. The high visibility of the roles that vaccines play has also been accompanied by a wave of vaccine-related misinformation and disinformation. This webinar will focus on childhood vaccinations to show how the COVID-19 vaccines came to be, the latest developments, and actions underway to support informed choices about vaccination and build vaccine confidence in Canada. We also will highlight how the Public Health Agency of Canada works to promote and support vaccination with provinces, territories, Indigenous and community partners. We will debunk some myths along the way on common misinformation on pediatric vaccines. Finally, we will highlight some next steps in terms of COVID-19 vaccination in the months to come, and the importance of supporting catch up of childhood routine immunization as a whole to protect children's health and prevent resurgence of other vaccine-preventable diseases. We hope that this presentation will show how partners across Canada are working to support vaccination as a key tool to protect the immediate and long term health of children and their families.
Following this webinar, participants will understand:
1. The context of emergency of the vaccine, and the role it plays in the fight against COVID;
2. The latest data in terms of coverage;
3. The actions underway to support informed choices about vaccination and build vaccine confidence in Canada;
4. The impact of misinformation and disinformation in the vaccine confidence space; and
5. Next steps in terms of COVID-19 vaccination, and the importance of supporting catch up of childhood routine immunization as a whole
Homecare for Kids with Complex Needs: Parent and Provider Experiences during COVID-19
COVID-19 is an unprecedented public health emergency that has emerged globally, and as a result, it has disrupted the life of every child and family. Children with rare diseases and/or complex care needs and their family caregivers are highly vulnerable to contracting and transmitting COVID 19. Knowledge of this, combined with their dependence on the home care sector 24/7 for extraordinary care needs, places immense added pressure on these families. Therefore, public health recommendations during COVID 19, to stay at home and maintain physical distancing presents unique challenges for this population. As such, Dr. Karen LeGrow and colleagues sought to examine how current homecare policies are experienced and operationalized, and outline policy recommendations and practice guidelines to better meet current and future pandemic contexts. On this SPARK: Live webinar, Dr. LeGrow discusses the findings from her work, which has implications for the development of policy recommendations and practice guidelines, from a child/family, healthcare provider, and agency perspectives. These findings will support pediatric home care services in Ontario during the current COVID-19 global pandemic, and they are paramount and transferable to other jurisdictions in Canada and internationally.
Learning Objectives:
1. Understand the impact of COVID-19 on pediatric services for children with complex healthcare needs who receive homecare
2. Use study data to advocate for this unique population of children/families in this unique space
3. Implement parent-healthcare practitioner relational care practices to provide emotional/social support
Can We Protect Canadian Children from Unsafe Drugs?
In 2004, a group of concerned clinician scientists in pediatrics began discussing how to solve problems of drug-induced harm in children. Despite best efforts, adverse events from medication use are a leading cause of morbidity and mortality. But most are never reported, so where to start? We formed the Canadian Pharmacogenomics Network for Drug Safety (CPNDS), a national network among the interested Children's Hospitals across Canada with the vision to solve the problem of unsafe medication use in children. In 2008, we were recognized and granted the Award for Clinical Research from the CIHR Institute of Human Development, Child and Youth Health for our National Network. Since that time, we have collected clinical data and DNA for more than 100,000 cases of adverse drug reactions and drug matched controls. We have conducted many clinical trials and have published more than 80 studies as a result of this work. We have seen several drug labels add information around the world about pharmacogenetic risk variants that we have uncovered. But what about the original vision? Are we solving the problem?
In 2019, Canada enacted the Protecting Children from Unsafe Drugs Act, otherwise known as Vanessa's Law. How has this worked to improve drug safety? How can these two significant advances work together to best realize the Vision of Solving the Drug Safety Problem for Children. The Webinar will be a brief presentation followed by a panel discussion on key issues of drug safety for children, Vanessa's Law, pragmatic issues in surveillance for adverse drug reactions and how to move forward to better provide effective and safe drug therapy for Canada's children. We will bring together experts in drug safety and pharmacovigilance from the Canadian Pharmacogenomics Network for Drug Safety who are focused on creating evidence for safe and effective drug therapy for children and describe the infrastructure and platforms that have logistically facilitated this work.
During this webinar, our presenters will:
1. Describe the burden of adverse drug reactions in children's healthcare
2. Identify pragmatic issues in developing solution strategies for serious adverse drug events pursuant to Vanessa's Law
3. Recognize how a national network approach may address some of these pragmatic issues and better inform safe drug treatment for Canada's children
Looking for a past Children's Healthcare Canada Webinar? They can be found on our Youtube channel.