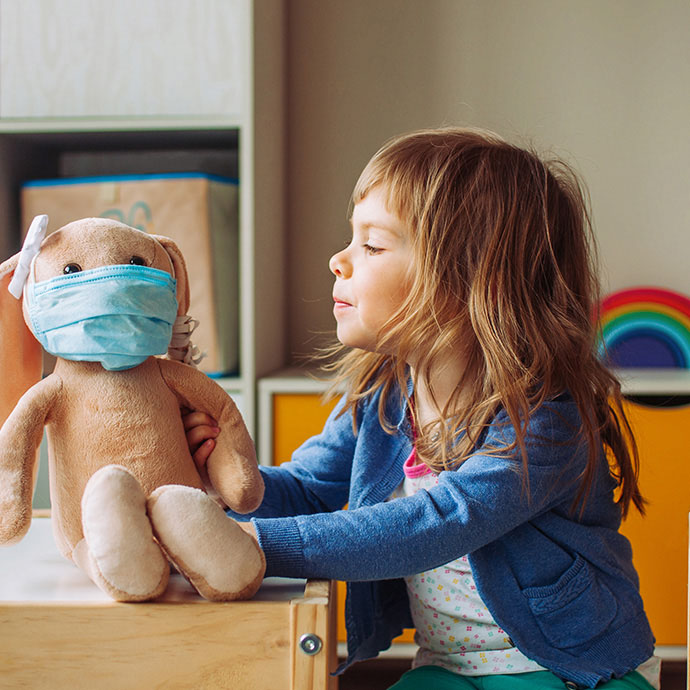 Right-Sizing Children's Health Systems
Children's Healthcare Canada is on a mission to "right-size" health systems serving children and youth.
From coast to coast to coast, and across the continuum of care, children, youth and their families are experiencing long and costly delays for essential and time sensitive healthcare services. In many jurisdictions, children are now waiting longer for these services than adults.
A growing body of evidence underscores the impacts associated with decades of underinvestment in children's health. As a wealthy nation, Canada has all the resources necessary to meaningfully and measurably improve children's health and wellbeing, but what will it take? And, where should we prioritize investments to yield greatest impact?
No Child Elects to Wait, a new report for Children's Healthcare Canada by The Conference Board of Canada, finds that overdrawn timelines add significantly to healthcare system costs, and negatively impact children's health outcomes. This three-part research series examines whether Canada's healthcare systems are well-positioned to meet the current and future health and well-being needs of Canadian children and youth. The first report focuses on pediatric spinal surgery for scoliosis. The second report looks at timely access to autism spectrum disorder (ASD) services and supports, and the third focuses on timely access to mental health services. The first report can be found at the link below, the second and third report will be released later this fall.

Report 1:
Spinal surgery for scoliosis
(Available Now) Report 2:
ASD services and supports
(Coming Soon) Report 3:
Timely access to mental health services
(Coming Soon)
Our vision is clear: Children, youth and their families will have timely, simple access to an integrated system of the health services and benefits, flexible to each family's needs that enables the best possible health outcomes.
Children's Healthcare Canada, working alongside our members and with partners including the Canadian Paediatric Society, Canadian Association of Pediatric Nurses, Pediatric Chairs of Canada and families with lived experience, is embarking on a series of consultations to help establish benchmarks and timelines to realize this vision and right-size health systems for a growing population of children and youth living in Canada.
This work will address and build on priorities defined by cross-sector champions for children, youth and families within the Inspiring Healthy Futures framework, specifically "accessible and adaptable health systems".
A series of virtual roundtables will take place between October 20th and November 2nd, exploring themes including access to primary and community-based care, tertiary and quaternary (hospital-based) care, mental health services, and services for medically complex children and youth. Children's Healthcare Canada will also be exploring research and data gaps, as well as health equity considerations which cannot be ignored.
These interactive roundtables are open to anyone delivering or responsible for the delivery of healthcare services to children and youth, as well as youth and family partners. The roundtables are designed to identify key areas of opportunity where recommendations for policy and investment will make the greatest impact.
Children's Healthcare Canada looks forward to presenting the findings of this work at "Flip the Script", the Association's annual conference, taking place in Vancouver, British Columbia, December 3-5, 2023.


Interested in getting involved?
Fill out your contact information and indicate which of the five roundtable topics you are interested in learning more about. Information will be shared as it becomes available.

Sign me up!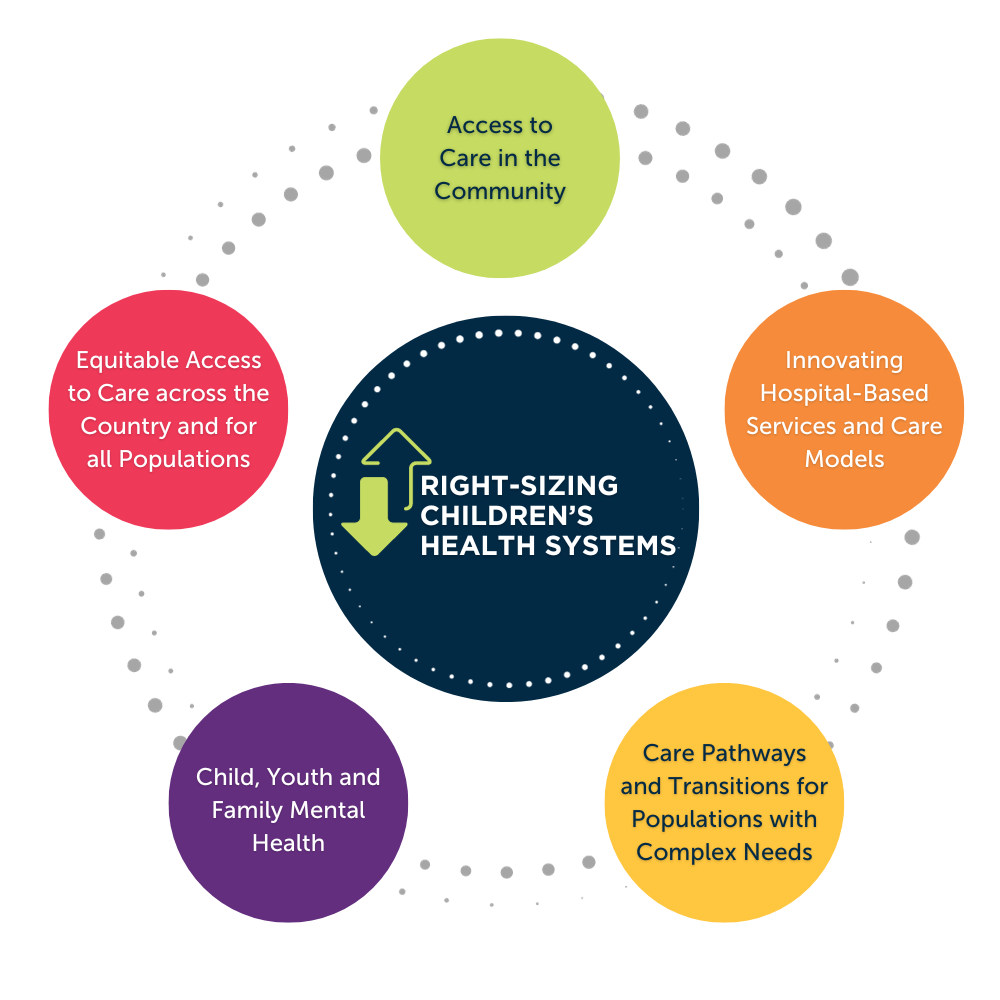 Roundtable #1: Access to Care in the Community
October 20, 10:00 am – 12:00 pm ET
How do we build systems where children and youth have robust access to specialized and sub-specialized services in primary care and community contexts, including the education system?
Roundtable #2: Innovating Hospital Based Services and Care Models
October 20, 2:00 – 4:00 pm ET
How do we evolve our hospital systems to improve access to high quality diagnostics and treatments?  What is needed to foster sustainable systems – including equipment, space, care models, skills mixes, health professional teams and hospitals that anticipate and match the needs of communities and populations?
Roundtable #3: Care Pathways and Transitions for Populations with Complex Needs
October 23, 12:00 – 2:00 pm ET
How do we build and strengthen systems to support children and youth with medical fragility, complex and developmental needs, from early detection and intervention to transition to the adult systems?
Roundtable #4: Child, Youth and Family Mental Health
October 30, 1:00 – 3:00 pm ET
How do we fully integrate mental health care across the health continuum, connecting fragmented systems and ensuring all children and families have access to services when they need them?  What is our role in addressing causal factors through policy and legislation?
Roundtable #5: Equitable Access to Care Across the Country and for all Populations
November 2, 2:00 – 4:00 pm ET
How do we ensure services throughout the health systems fully encompass equity principles, ensuring full access and culturally informed care for everyone?  How do we use data and research about health inequities to co-create care and services that reach marginalized, underserved and remote populations?