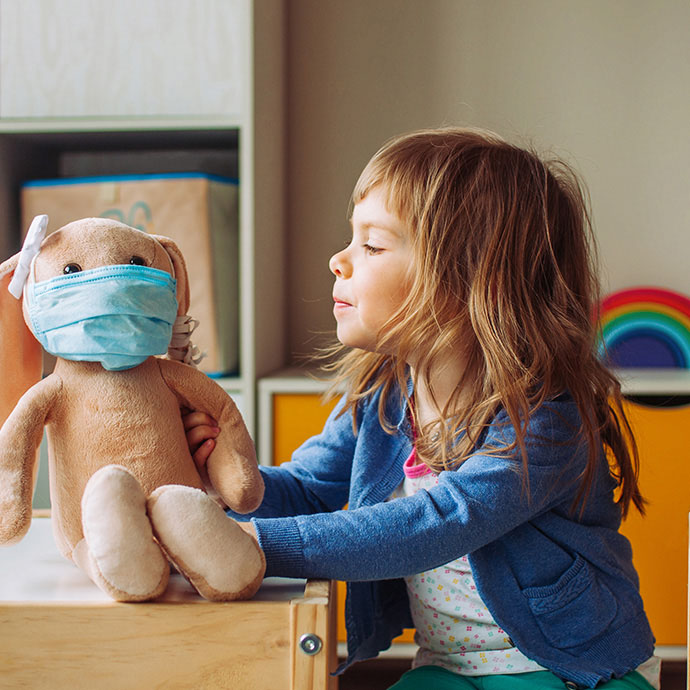 Webinaires destinés à la communauté de pratique
(disponible uniquement en anglais)

Upcoming Webinar
June 2023. Stay tuned for more information
Webinar Archive
March 30, 2023
Watch the recording Presentation

Drop the Label: Challenging the misconceptions of penicillin allergies
Kathy Slayter BSc(Pharm), PharmD, FCSHP Clinical Pharmacy Specialist, Antimicrobial Stewardship/Infectious Diseases, IWK Health, Assistant Professor, Faculty of Medicine, Division of Infectious Diseases and Faculty of Graduate Studies, Dalhousie University, Canadian Center for Vaccinology
Tiffany Wong MD, FRCPC Medical Lead, Allergy Clinic, Division of Allergy and Immunology, BC Children's Hospital Faculty Associate, CQI & Patient Safety, UBC Postgraduate Medical Education Clinical Associate, Professor, Department of Paediatrics, University of British Columbia
Allergy De-labeling Initiatives at SickKids
Kathryn Timberlake PharmD, RCSHP Antimicrobial Stewardship Pharmacist, Department of Pharmacy, The Hospital for Sick Children
Michelle Science MD, MSc, FRCPC Infectious Diseases Consultant, Division of Infectious Diseases, The Hospital for Sick Children, Assistant Professor, Department of Paediatrics, University of Toronto
5 Things to Question in Pediatric Emergency Medicine: Development of Joint Canadian/American Choosing Wisely Recommendations
Jennifer Thull-Freedman MD, MSc Physician Lead for Quality, Division of Emergency Medicine, Alberta Children's Hospital, Clinical Associate Professor, Department of Pediatrics, University of Calgary
November 30, 2022
Watch the recording View Presentation
Choosing Wisely Canada: One decade of history and what is coming
Dr. Wendy Levinson, MD, OC Chair, Choosing Wisely Canada
Professor of Medicine and Chair Emeritus, University of Toronto


Clinician-Family Partnerships in Choosing Wisely Initiatives
Naomi Gryfe Saperia, MSc, PhD & Melissa Jones BA, MA
Family Partners in Choosing Wisely, The Hospital for Sick Children
April 4, 2022
BC Children's Hospital's experience as part of the AAP's HI-FLO: High flow Interventions to Facilitate Less Overuse in Bronchiolitis Project
Dr. Dylan Ehman (BC Children's Hospital)
Bronchiolitis-"Less is More": Our experiences de-implementing non-evidenced-based interventions
Drs. Marie-Pier Lirette, Larissa Shapka, and Maria Jose Conejero Muller, (SickKids|University of Toronto)
Is performing a lateral chest x-ray necessary in diagnosing pneumonia in infants and children?
Drs. Tim Lynch and Sepi Taheri (Children's Hospital, London Health Sciences Centre|Western University)
November 30, 2021
Choosing Wisely at North York General Hospital
Drs. Julia Sharp and Ronik Kanani (North York General Hospital|University of Toronto)
Using Blood Wisely for Paediatrics
Dr. Yulia Lin (Sunnybrook|University of Toronto)
Iron Deficiency Anaemia in the Emergency Department
Dr. Matt Speckert (CHEO|University of Ottawa)
Less Is More: Choosing Wisely in Paediatric Rheumatology
Dr. Nadia Luca (Alberta Children's Hospital|University of Calgary)
May 17, 2021
High Flow Nasal Cannula Oxygen in Bronchiolitis: Something else we should be Choosing Wisely?
Dr. Claire Seaton and Dr Megan Cox (BC Children's Hospital|University of British Columbia)
Antibiotic Prescription Patterns for Suspected Urinary Tract Infections in the Alberta Children's Hospital Emergency Department
Dr. Dana Stewart (Alberta Children's Hospital|University of Calgary)
Saline-lock versus Continuous Infusion: Maintaining peripheral intravenous catheter access in children
Drs. Sepideh Taheri and Frances Yeung (Children's Hospital, London Health Sciences Centre|Western University)
January 27, 2021
Webinar featuring diverse topics appropriate outpatient opioid use, reducing unnecessary bladder catheterization in infants, thyroid screening and the intersection of resource stewardship and COVID-19