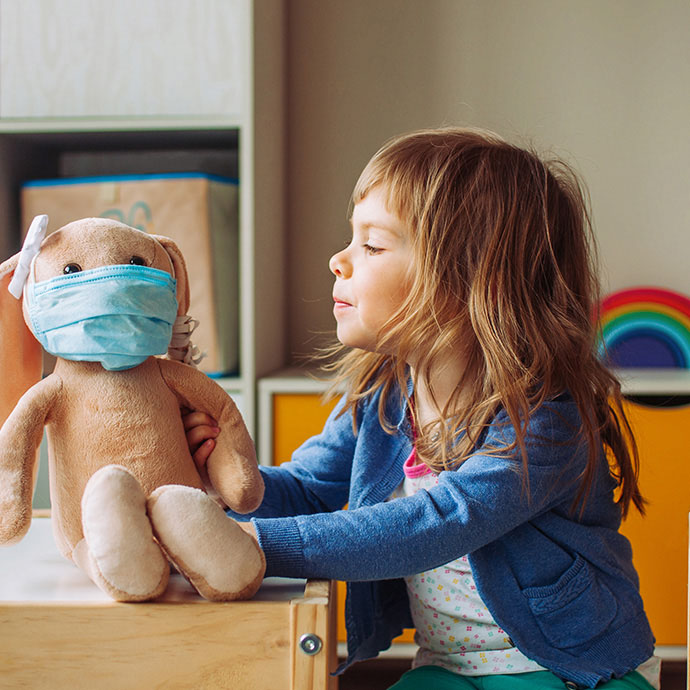 Committee Members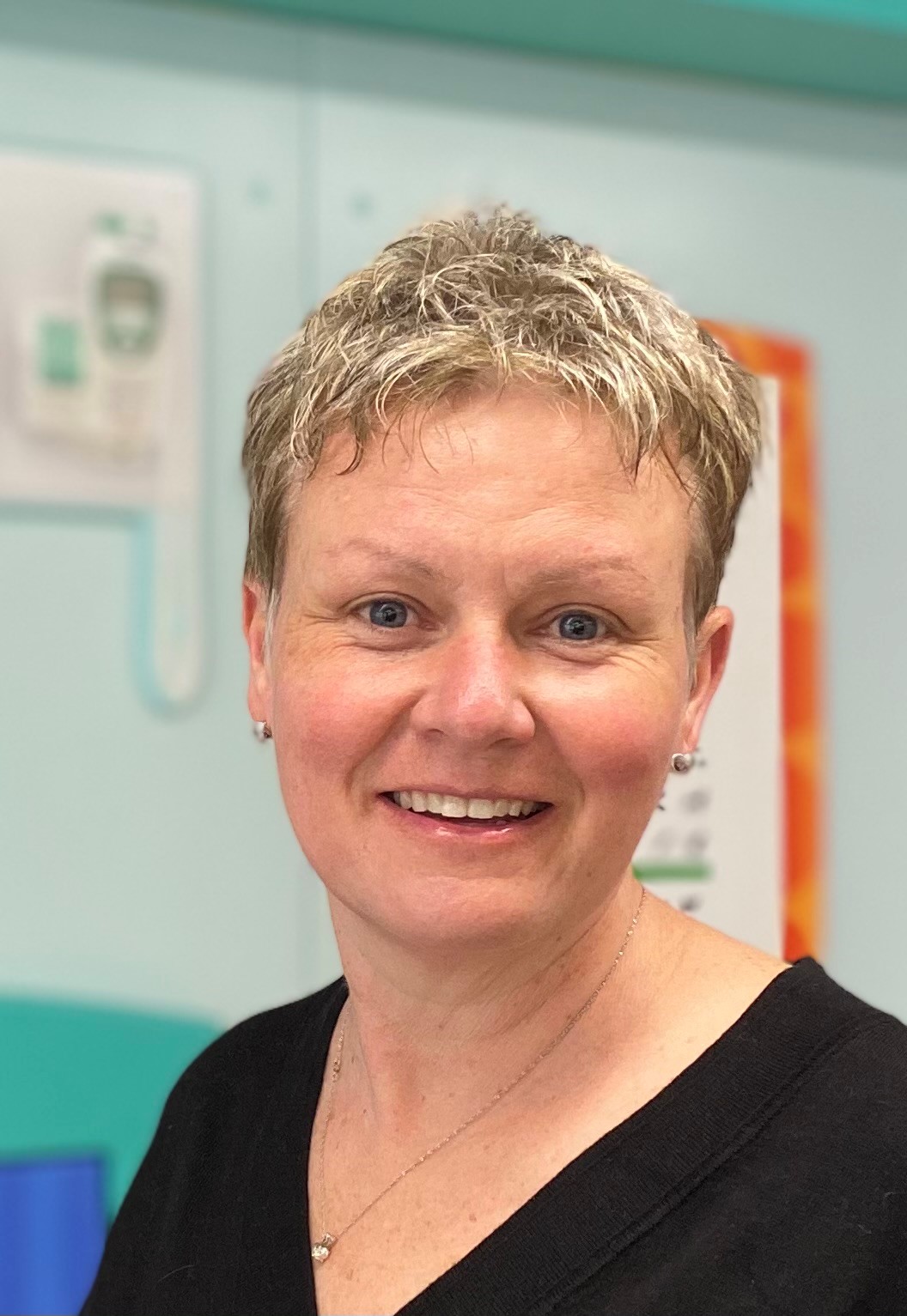 Tracy Akitt
Tracy works at McMaster Children's Hospital in Hamilton On. She is the proud clinical leader of the largest child life team in the country and the family engagement lead. Tracy is the President of the Canadian Association of Child Life Leaders (CACLL), which includes a board position on the international professional organization, the Association of Child Life Professionals (ACLP). Over the last 26 years, Tracy has had the privilege of working with families in hospital and community settings in Canada and the United States. Tracy considers herself a lifelong learner and is always keen to collaborate on research or advancing processes related to the psychosocial needs of children and their families. Areas of greatest experience include: burns, pain management, palliative care, transition to adult care, the emergency department and patient education.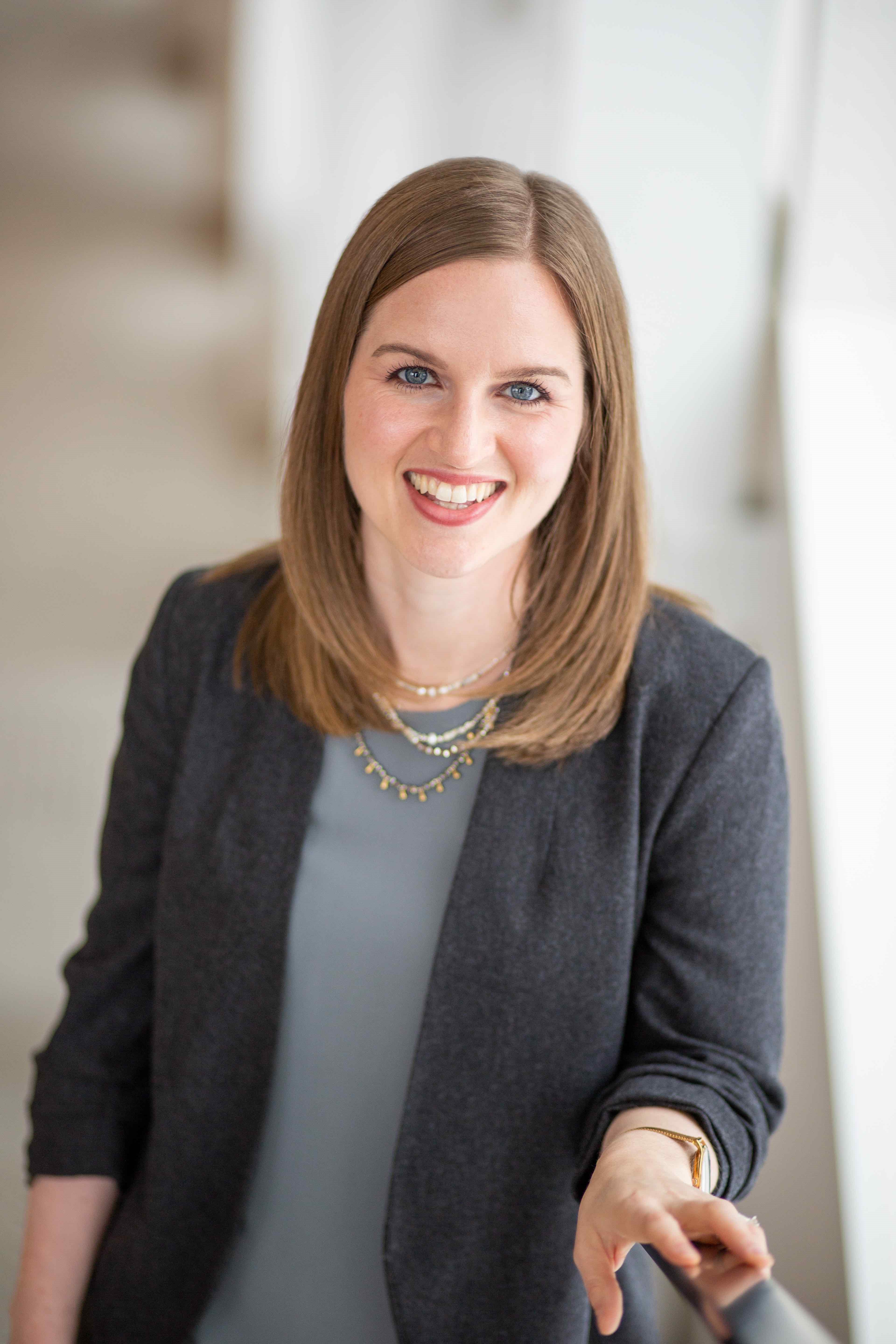 Dr. Kathryn Birnie
Dr. Kathryn (Katie) Birnie is a Clinical Psychologist and Assistant Professor in the Departments of Anesthesiology, Perioperative, and Pain Medicine, and Community Health Sciences at the University of Calgary where she leads the Partnering For Pain program. She is the Associate Scientific Director of Solutions for Kids in Pain (SKIP), a national knowledge mobilization network working to improve evidence-based children's pain management through coordination and collaboration. Dr. Birnie joined Alberta Children's Hospital as a medical psychologist in 2018, where she continues to provide clinical care through the Vi Riddell Children's Pain and Rehabilitation Program. Dr. Birnie is a recognized leader in pain research and patient partnership. She is a strong advocate for the partnership of patients and families in health research, health care delivery, and health systems design.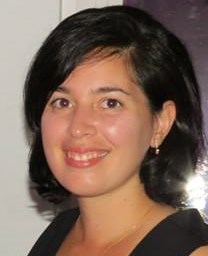 Lucie Marissa Bucci
Lucie Marisa Bucci is the Senior Manager of Immunize Canada. Since joining Immunize Canada in 2010, she has been an active collaborator in the Canadian Immunization Conference (CIC), and a liaison member to the Canadian Nurses Coalition on Immunization (CNCI) and the National Advisory Committee on Immunization (NACI). More recently, she is a member of the Elimination of Cervical Cancer in Canada and the WHO's Vaccine Safety Network (VSN) advisory committees. She is an advisor to the CPHA on immunization, and is a leader in national public and professional education campaigns on immunization. She holds a Master's degree in public policy and her expertise is in public health policy, ethics, and law. Prior to joining Immunize Canada, she was a research associate at the Centre de recherche en droit public at l'Université de Montréal and the Centre for Genomics and Policy at McGill University's and Genome Québec's Innovation Centre.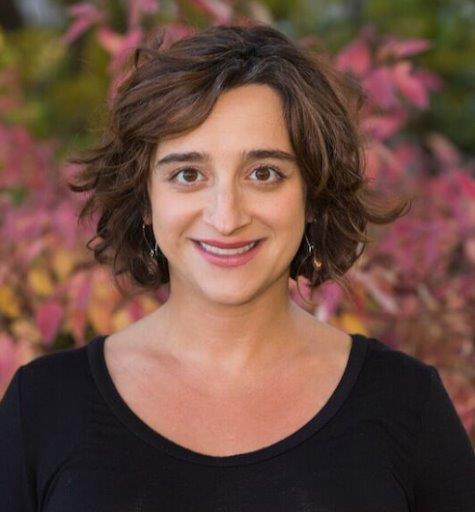 Dr. Cora Constantinescu
Dr. Cora Constantinescu is a pediatrician and an infectious disease physician in Calgary AB. From seeing vaccine hesitant patients in clinic, to her academic pursuits in vaccine acceptance and surveillance, she has a strong passion for vaccine research and promotion. She holds a masters in medical education and a medical educator appointment with the University of Calgary. She leads the 19tozero healthcare worker education team and continues to be a vaccine advocate at the local and national levels.
Marie Adèle Davis
Marie Adèle received a B.Sc. from McGill University and successfully completed her Masters of Business Administration at INSEAD in Fontainebleau, France. Marie Adèle has been the Executive Director of the Canadian Paediatric Society (CPS) since 1999. CPS is a national advocacy organization committed to the health needs of children and youth. It represents over 3500 child and youth health professionals. Marie Adèle is a member of the Strategy and Connected Care Committee at CHEO. She is an active volunteer at the Montfort Hospital in the Mental Health Unit and with Ottawa Therapy Dogs.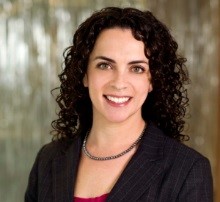 Lauren Ettin (Observer)
Lauren Ettin was appointed as the inaugural Executive Director of Kids Health Alliance (KHA) in December 2017. Her career has spanned the public, private and not-for-profit sectors with a focus on improving the health-care system for all Ontarians.
At KHA, Lauren leads an interprofessional team spanning Paediatric and Community Hospitals in collectively advancing front-line paediatric care in the province. Lauren is also a member of the Children's Health Coalition, an unprecedented partnership of paediatric providers advocating for children and youth through the pandemic.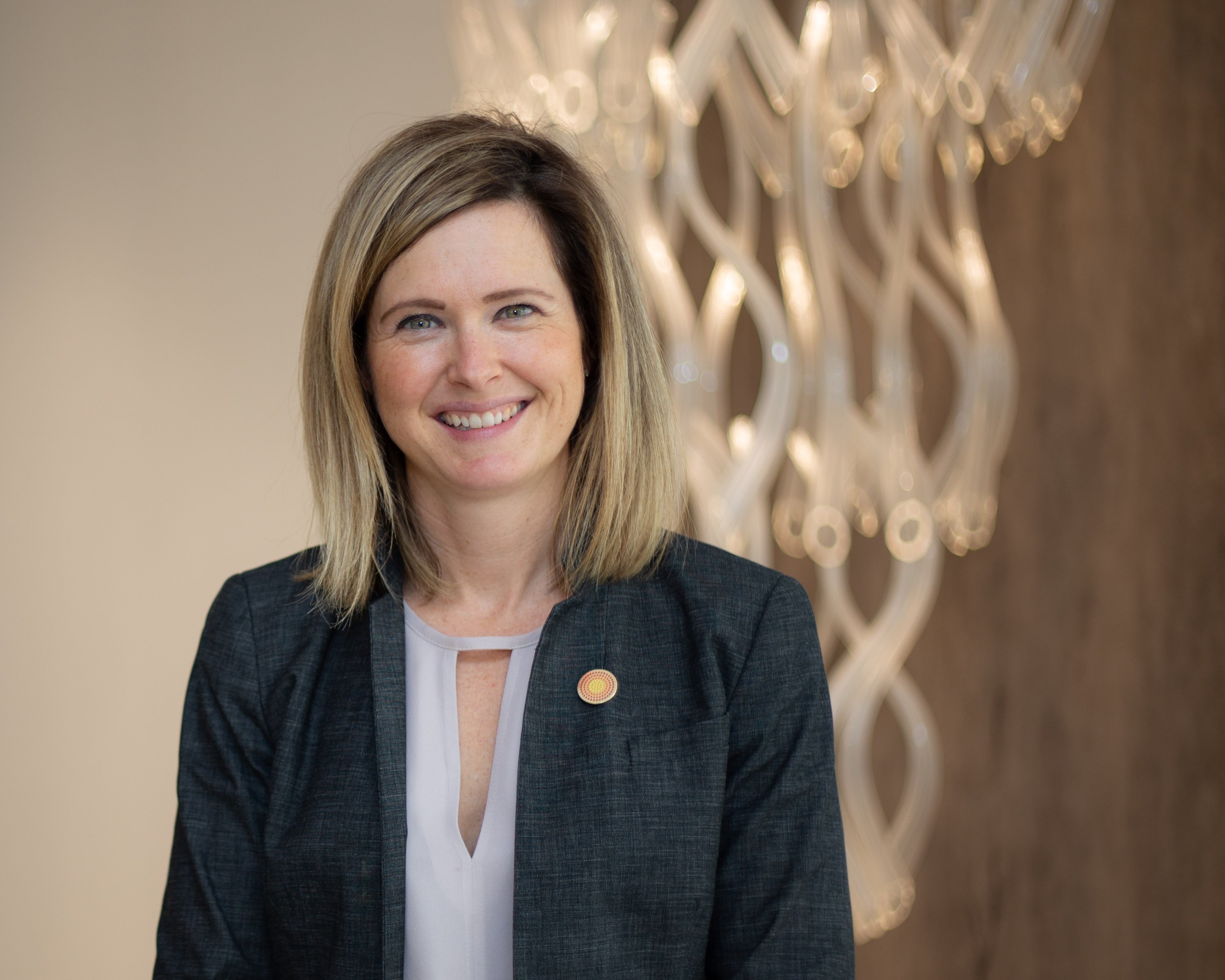 Emily Gruenwoldt
Emily is the President & CEO of Children's Healthcare Canada and Executive Director of the Pediatric Chairs of Canada (PCC). Emily has significant health care governance experience having served two terms as a board member for each of Carefor Home & Health Services and The Ottawa Hospital, and one term at Arnprior Regional Health. Emily is also co-founder of Emerging Health Leaders. In 2017, Emily was recognized by the Ottawa Business Journal as a recipient of the Top Forty Under Forty Award. She is also the recipient of the Canadian College of Health Leaders Robert Zed Young Health Leader award (2011).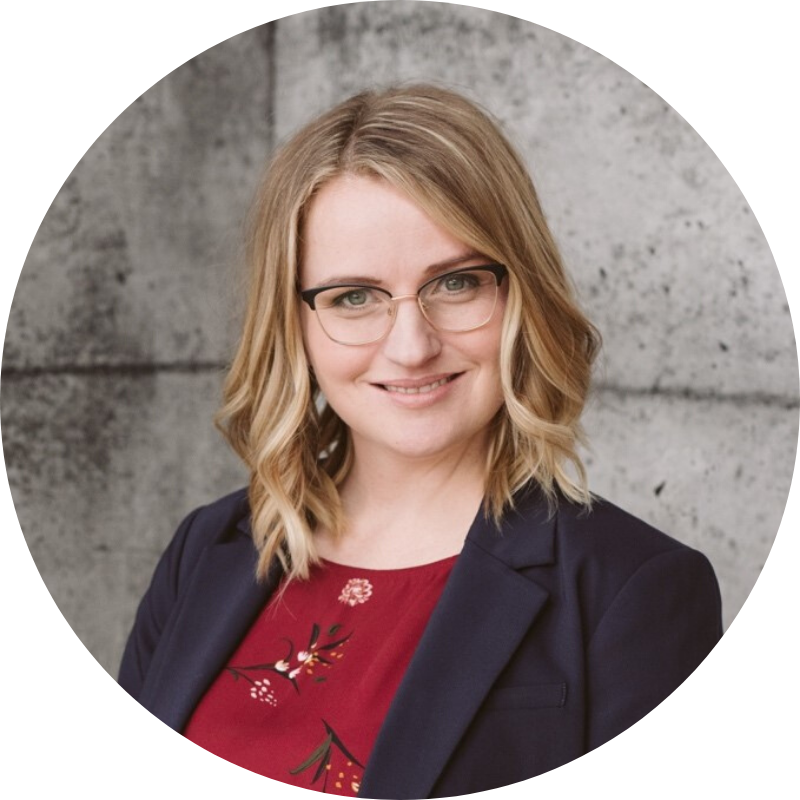 Marie Hooper
Marie is a parent to Sloane and Ashton, who has Dravet Syndrome. Prior to becoming a parent, Marie has always had an interest in working with children and families with disabilities. Marie is a senior doctoral student in the Clinical-Developmental Psychology program at York University. Funded by Mental Health Research Canada and the Ontario Centre of Excellence for Child and Youth Mental Health, Marie's doctoral research is adapting and delivering the first mental health virtual intervention for siblings of children with special needs. Marie is a Psychoeducational Consultant for the York Region District School Board and owns a pediatric multi-disciplinary private practice in Toronto.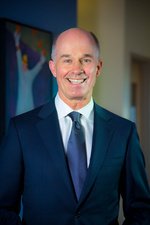 Dr. Jim Kellner
Dr. Jim Kellner Clinician Primary Researcher, Alberta Children's Hospital, Calgary Professor, Departments of Pediatrics; Community Health Sciences; Microbiology, Immunology & Infectious Diseases, University of Calgary After a decade as the Head of Pediatrics in Calgary (2008-2018), Dr. Kellner has returned to focusing academic service on vaccine preventable infections through research and advisory work. Since 2020, his main focus has been SARS-CoV-2 infections and the COVID-19 pandemic. He is a member of the federal COVID-19 Immunity Task Force Leadership Group (www.covid19immunitytaskforce.ca) and Co-Chair of the Task Force's Field Studies Working Party. In research, Dr. Kellner is leading the multi-faceted Alberta Childhood COVID-19 Cohort (AB3C) Study (www.ucalgary.ca/covidinkids). He is also leading local participation in a national COVID-19 vaccine safety program and clinical trials for COVID-19 vaccines for children.
Erin Kohlmetz RN BsCN CpedN(C)
Erin Kohlmetz is a Registered Nurse and the past president of the Pediatric Nurses Interest Group of the RNAO. She received her Bachelor of Science in Nursing from the University of Ottawa in 2012 and completed her Certification in Pediatric Nursing through the Canadian Nurses Association in 2019. Currently, Erin works as an ambulatory care nurse at Holland Bloorview Kids Rehabilitation Hospital and McMaster Children's Hospital.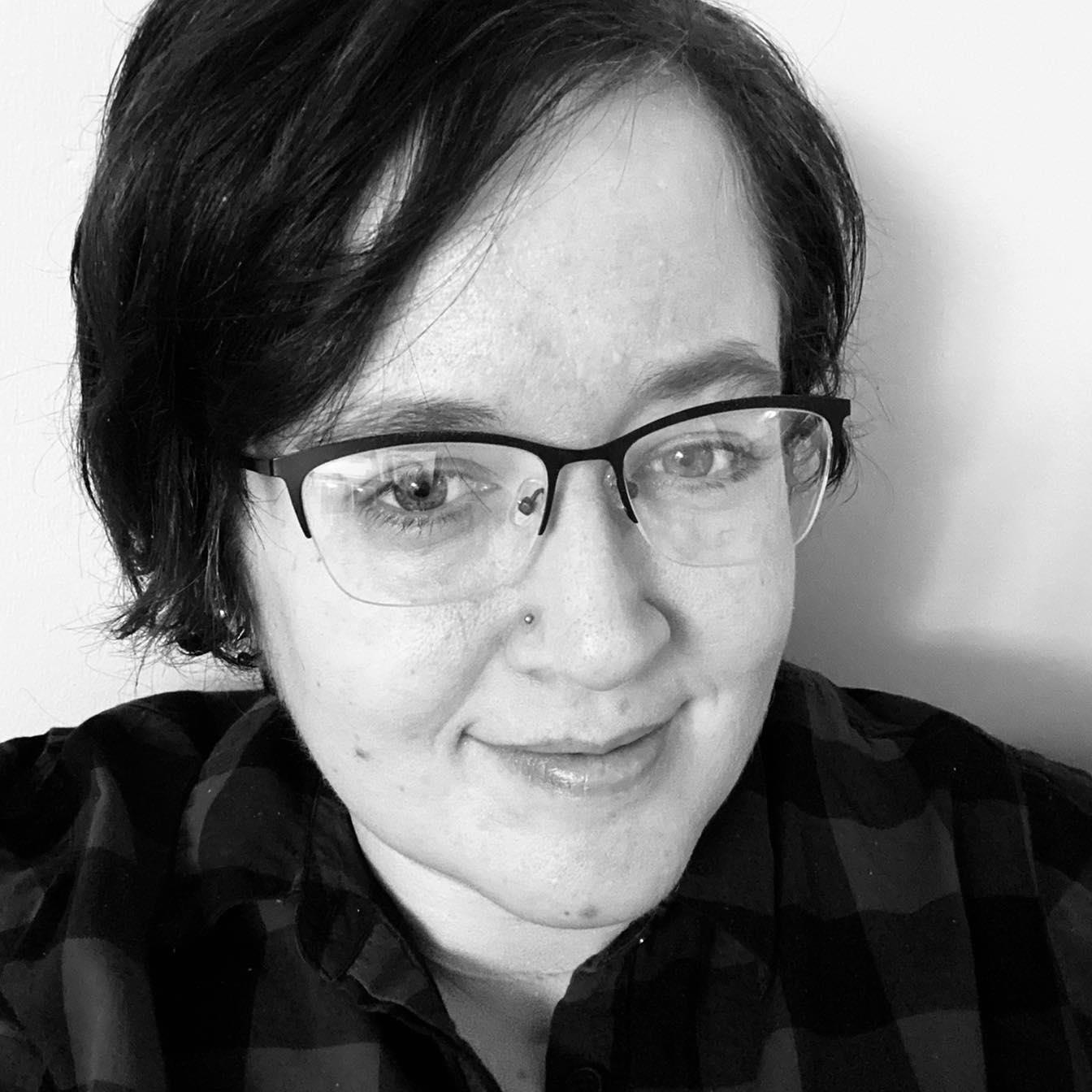 Rachel Martens
Rachel is from Calgary, Alberta working as a Research Engagement Strategist with CanChild and Kids Brain Health Network. She is an advocate and bereaved parent with extensive experience at a local level in science communication and misinformation in the field of childhood disability. She is a part-time university student with a current focus on knowledge mobilization.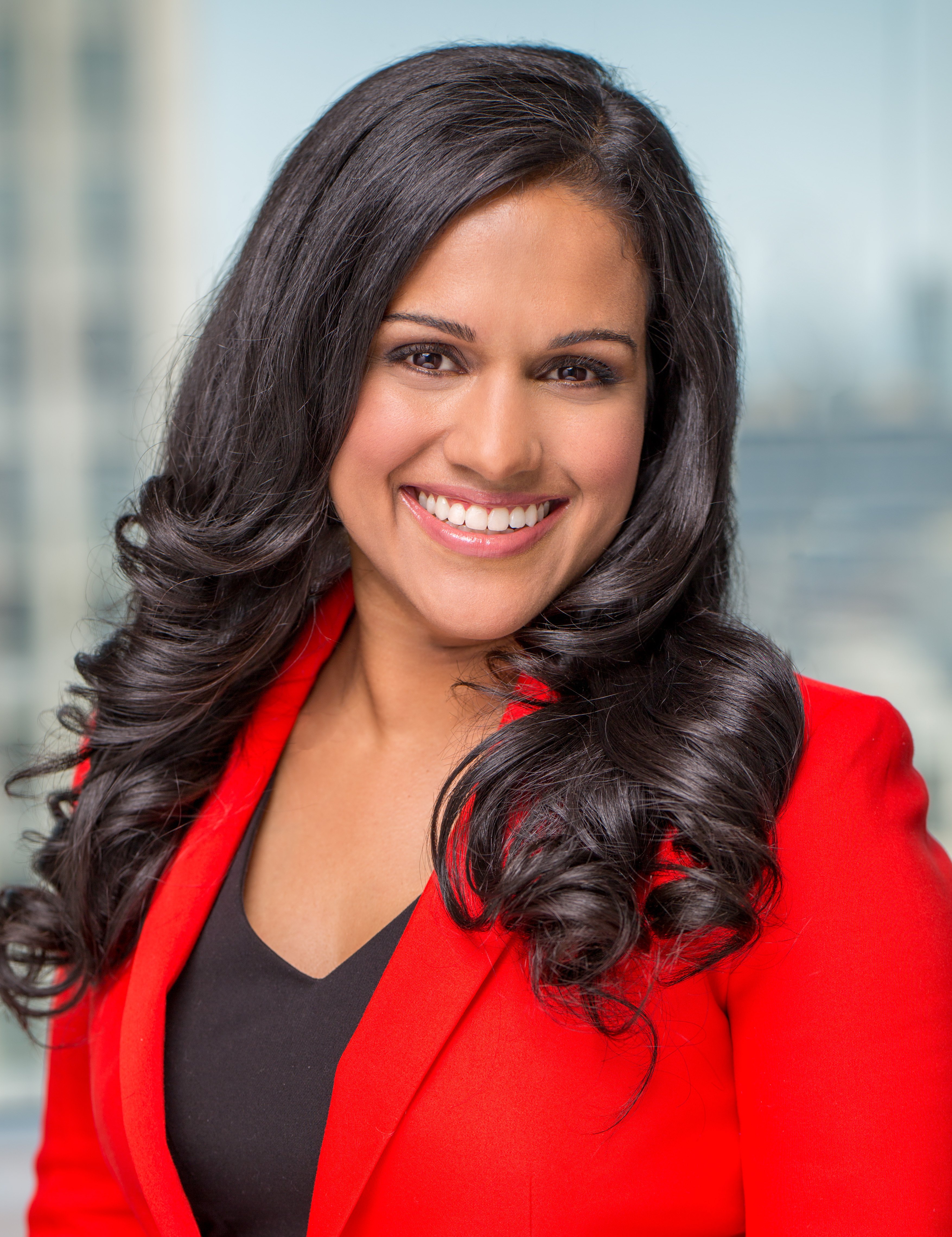 Dr. Danielle Paes
Dr. Danielle Paes holds bachelor and doctor of pharmacy degrees from the University of Waterloo and is the Chief Pharmacist Officer at the Canadian Pharmacists Association (CPhA). Danielle's passion for serving the paediatric population was reinforced in her previous role as a clinical pharmacist at Holland Bloorview Kids Rehabilitation Hospital where she cared for many children with complex medical, physical and developmental challenges, including those requiring frequent and ongoing assessment, monitoring and intervention. Recognized as a dynamic and forward-thinking pharmacist, Danielle is committed to optimizing health care outcomes for children of all abilities. She continues her hospital practice in a casual capacity and is passionate about promoting equity and inclusion for people with disabilities.
Paula Robeson
In September 2019, Paula was delighted to join Children's Healthcare Canada as the Senior Advisor, Knowledge Mobilization, and Solutions for Kids in Pain - SKIP as a knowledge broker for the national Hub located at Children's Healthcare Canada. Paula pioneered the knowledge broker role in public health through her work with Health Evidence at McMaster University. For almost two decades, Paula has led national and international knowledge mobilization (KMb) initiatives at various organizations including the Canadian Centre of Substance Use and Addiction and Frayme, an international KMb network focused on improving access to, quality of, and outcomes associated with youth mental health and substance use services. Paula began her career as a neonatal nurse in her hometown of St. John's, Newfoundland and Labrador.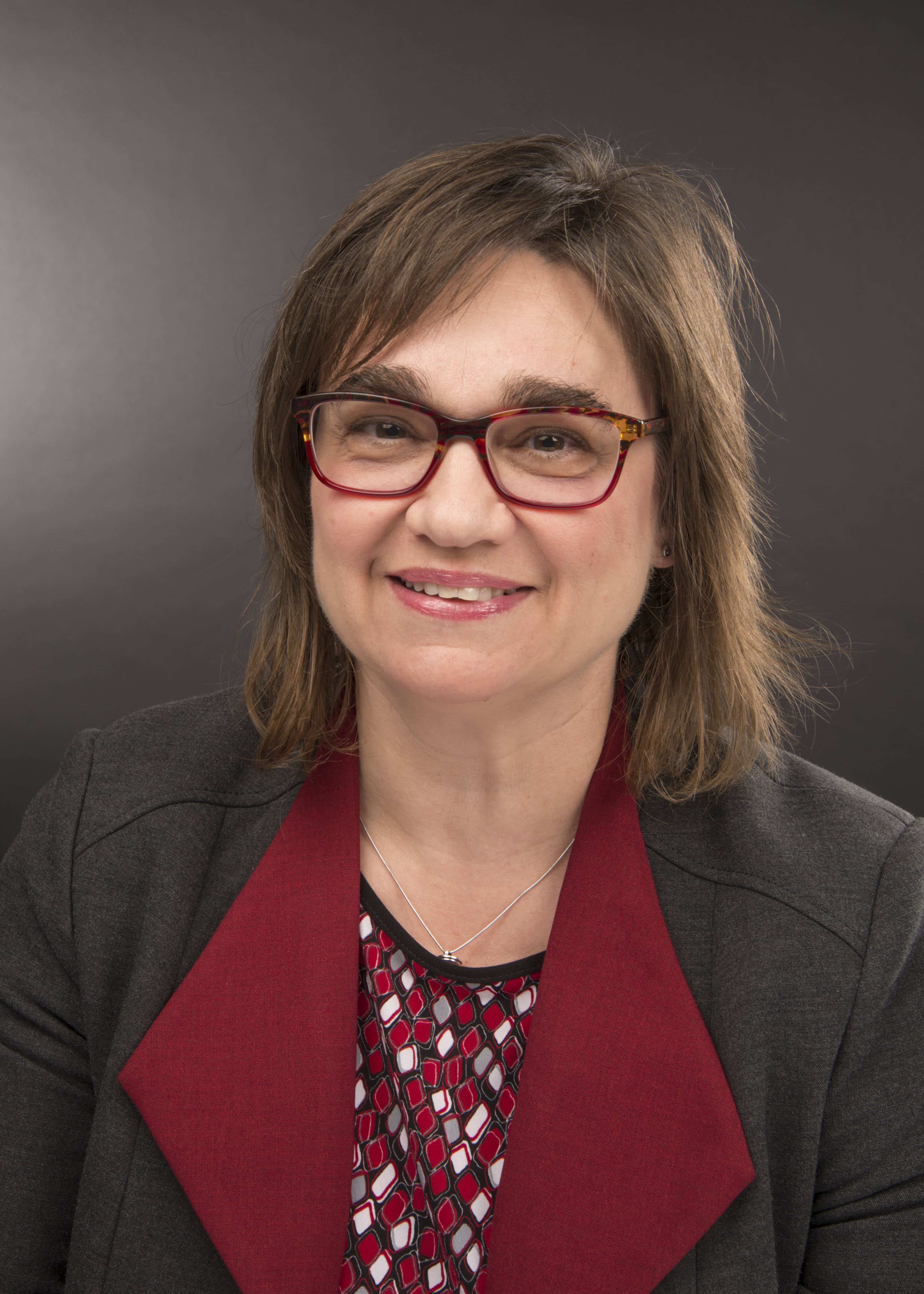 Dr. Lindy Samson
Dr. Samson is the Chief of Staff and Chief Medical Officer at the Children's Hospital of Eastern Ontario (CHEO), as well as being a staff physician in the Division of Infectious Diseases at CHEO. In addition, she holds an academic appointment as Associate Professor in the Department of Paediatrics at the University of Ottawa's Faculty of Medicine and is a Clinical Investigator at the CHEO RI.
During the COVID-19 pandemic, Lindy has co-chaired the Regional COVID Hospital Response Committee for the Champlain Region of Ontario.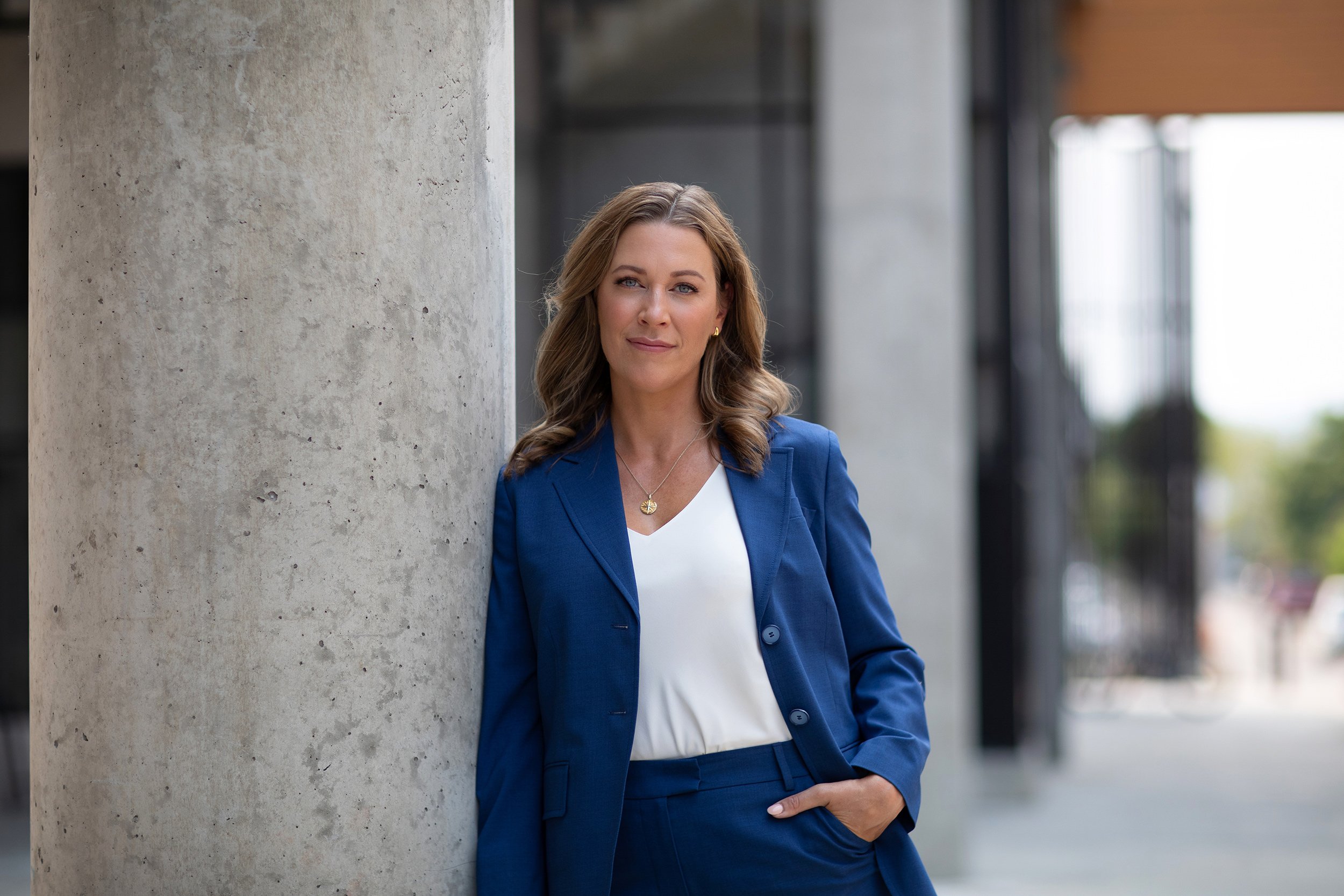 Dr. Katharine Smart
Dr. Katharine Smart is a pediatrician in Whitehorse, Yukon and President of the Canadian Medical Association. Her work is centred on developing collaborative partnerships with community and government services to serve marginalized children using a model of social pediatrics. She works primarily with children who have experienced trauma and adverse childhood events, and she witnesses the broad and lasting impact these events have on children and their development daily. She is passionate about improving services for marginalized children in an effort to change their life trajectory.
In addition to her community-based work, Dr. Smart enjoys acute care and provides on-call services to the hospital. Before moving to the Yukon, she was a pediatric emergency medicine physician at the Alberta Children's Hospital in Calgary. Dr. Smart is the past president of the Yukon Medical Association and the Past president of the Canadian Medical Association.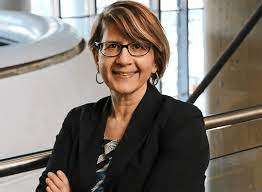 Dr. Anna Taddio
Dr. Anna Taddio is a professor of pharmacy at the University of Toronto, Senior Associate Scientist at The Hospital for Sick Children, and Assistant Scientific Staff at Mount Sinai Hospital. Her program of research examines: effective analgesia during medical procedures; and evidence-based practice and implementation research. She currently leads a national inter-disciplinary team, Help ELiminate Pain in Kids and Adults (HELPinKids&Adults), investigating and promoting evidence-based pain management during vaccination.
Anna has authored more than 180 scientific papers and book chapters, and is the recipient of numerous awards recognizing her scholarly and advocacy achievements in pediatric pain and knowledge translation.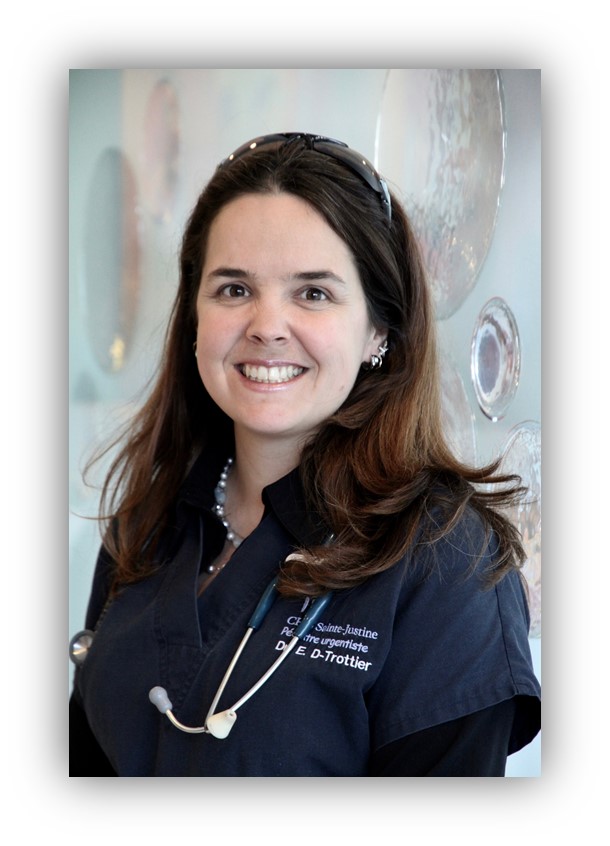 Dre. Evelyne Trottier
Dre Evelyne Trottier is a Pediatric Emergency Physician at CHU Sainte-Justine in Montreal and a Clinical Assistant Professor at Université de Montréal.
Her primary interests are procedural pain management and knowledge translation. She is working on different studies on pain and distress management and is working on multidisciplinary pain management teams at CHU Sainte-Justine in the ED (EAU: Équipe d'Analgésie à l'Urgence) and in the hospital (tout doux [for procedural pain management] and DrépaNoPain [for patients with sickle cell disease]). She is responsible for the development of clinical practice guidelines on www.urgencehsj.ca website for the paediatric emergency departments and is a member of the CPS Acute Care Committee. Her main interest is improving the patient experience through care.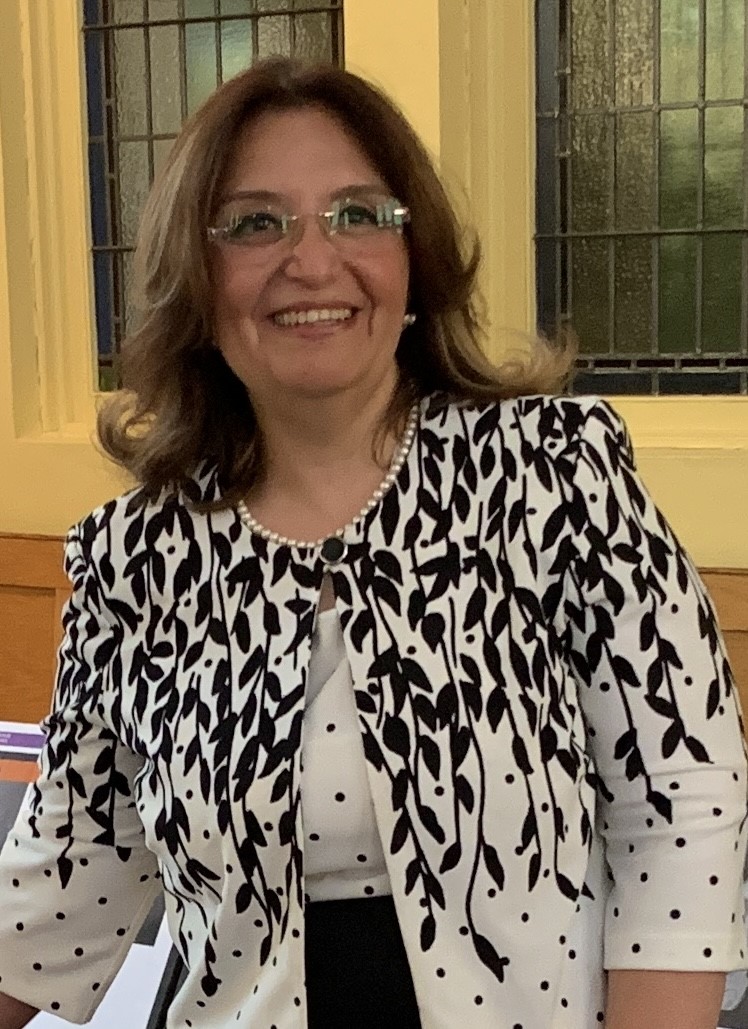 Dr Sahar Zohni
Dr. Sahar Zohni is the Project Manager for the National Newcomer Navigation Network (N4) , a project hosted at CHEO . The N4 team is creating a national network aimed to improve the experience of newcomers in navigating Canada's complex health and social services. Sahar has a Master and Doctor Degree in Pediatrics from Alexandria University in Egypt, and a Master of Health Administration from the Telfer School of Management at the University of Ottawa. Dr Zohni brings to the role over 25 years work as a clinician, lecturer, researcher and passion for quality improvement.
<